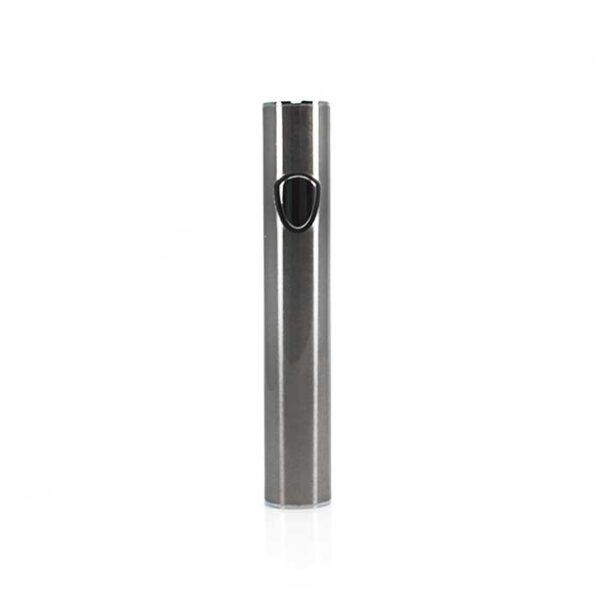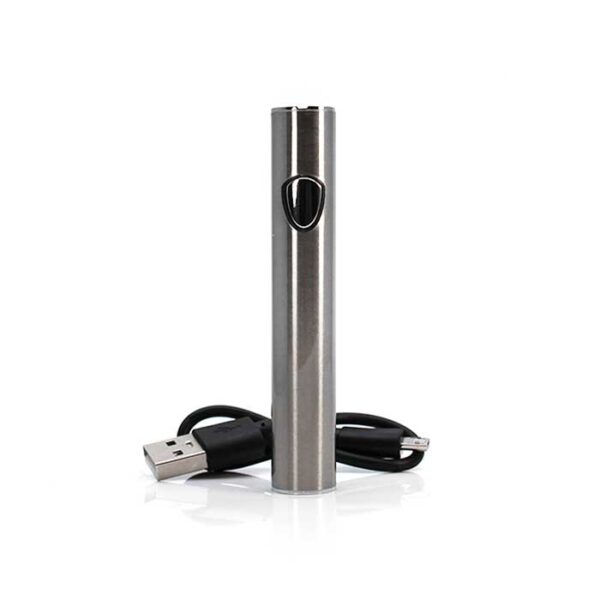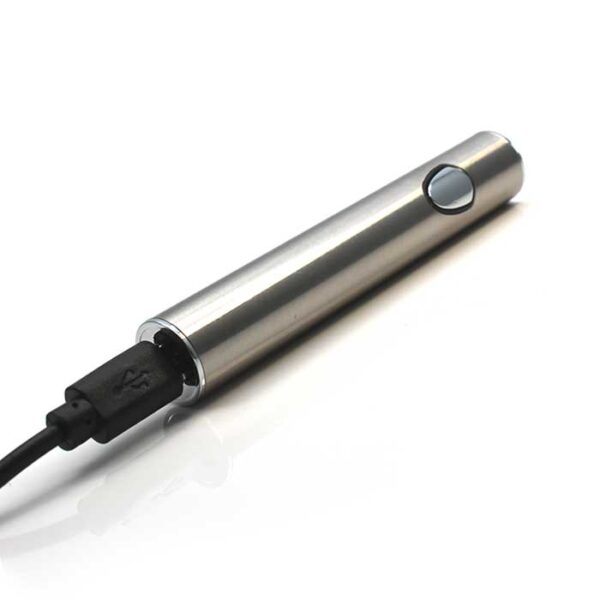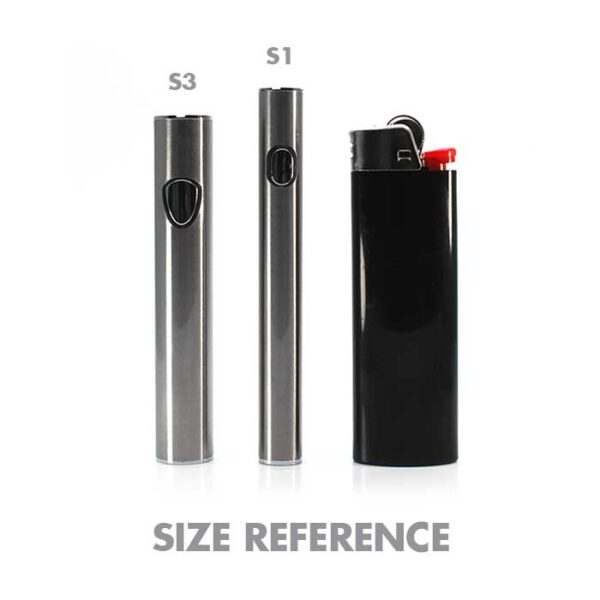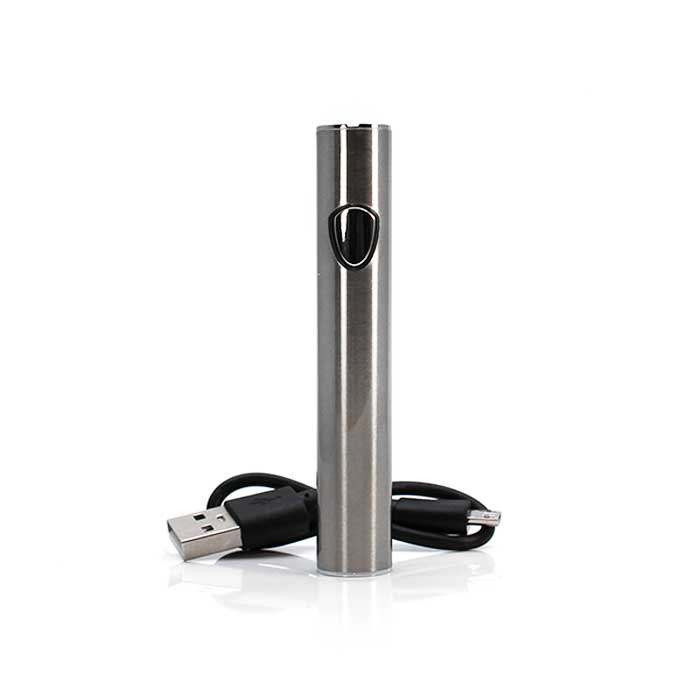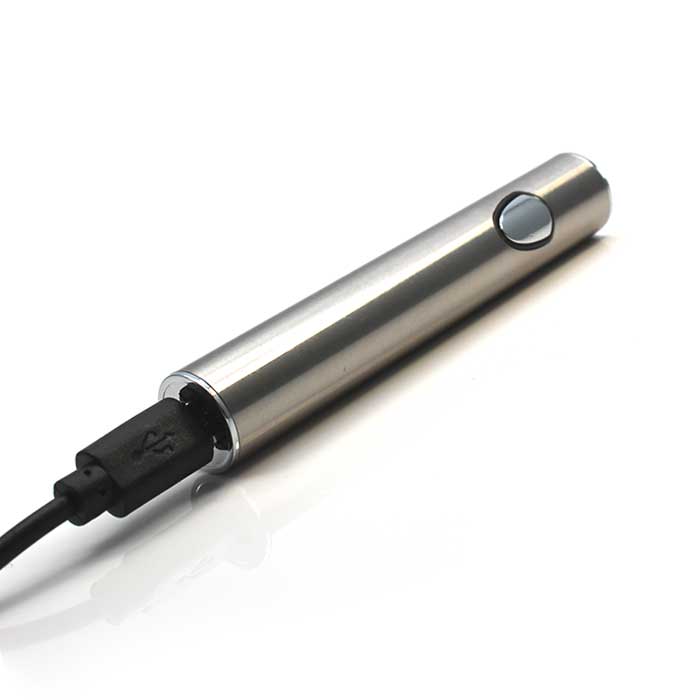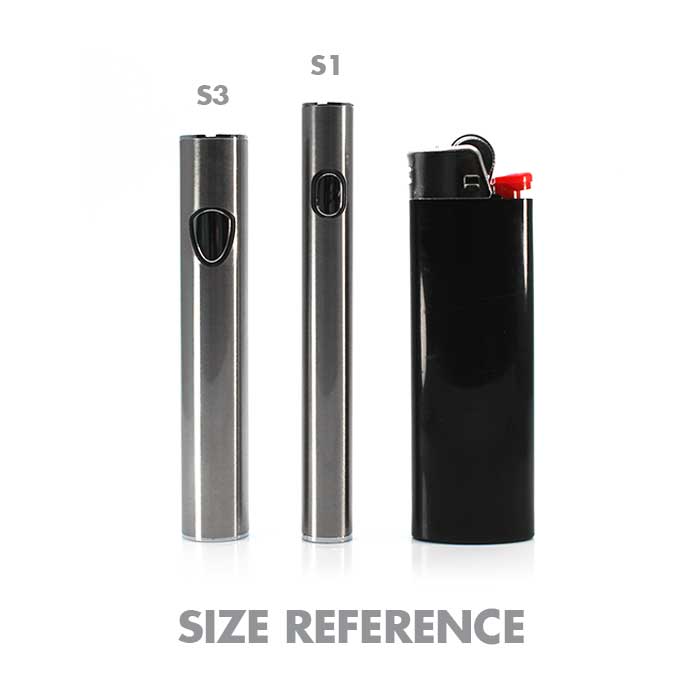 iKrusher S3 Variable Voltage Battery
Dive into unparalleled vaping with the iKrusher S3 battery, a game-changing 510-threaded powerhouse. Its potent 650 mAh battery, paired with variable voltage, ensures flawless sessions with cannabis oil. Universally adaptable, the S3 embraces all 510 cartridges, even accommodating oversized ones like the VPM All Glass Cart. Melding groundbreaking performance with sleek aesthetics, the S3 is the top pick for cannabis oil enthusiasts who seek sophistication in both style and function.
Features:
Impressive 650mAh battery for long-lasting use.
Universal 510-thread compatibility.
Suited for all cartridge types.
Three versatile heat settings for preferred intensity.
Sleek stainless steel finish for a premium look.
Designed at 14mm wide, ideal for larger cartridges.
Stands at 82mm tall, ensuring a comfortable grip.
Description
Introducing the iKrusher S3: Elevate Your 510 Vaping Experience
Seeking the perfect vape battery for 2g/2ml cartridges? Look no further. The iKrusher S3 boasts a wider design specially crafted for those sizable cartridges that dwarf the average ones.
The iKrusher S3 is not just another vape pen. It's a testament to power, adaptability, and forward-thinking design. Created for the cannabis oil aficionado, it harmoniously balances power, elegance, and cutting-edge features. Expect nothing short of unmatched performance, resilience, and minimal maintenance.
Core Features of the iKrusher S3 Powered by a commanding 650 mAh battery, the S3 confidently meets the needs of the most discerning users. Its universal compatibility embraces a range of oil cartridges – Delta 8, Live Resin, and even chunky ones like the VPM All Glass Cart. Dive into customizable experiences with its trio of voltage outputs: Green (2.7V – Low), Blue (3.4V – Medium), and Red (4.3V – High).
Why the S3 Stands Out With its stellar battery life, courtesy of advanced lithium-ion tech, you're set for extended vape sessions. Tailor your vaping moments with variable voltage settings, effortlessly switching heat levels. Beyond that, it seamlessly melds with any 510 cartridge, including the expansive Ducore X.
Caring for Your S3 Vape Battery Ensure longevity and prime performance from your iKrusher S3 by adhering to these tips:
Evade extreme temperature exposure.
Charge for just an hour or two to prevent overcharging.
Recharge before the battery drains completely.
Use rubbing alcohol for cleaning the threads and the battery. Keep cartridges clean before inserting.
Quick Specs of the iKrusher S3
Type: 510 Thread Battery
Dimensions: 14mm x 82mm
Voltage Range: Green (2.7V), Blue (3.4V), Red (4.3V)
The S3's prowess solidifies its status as a top-tier choice.
About iKrusher A beacon of quality in the vaping realm, iKrusher's innovative creations are crafted by a brilliant engineering team devoted to enhancing the vaping journey. Their consistent dedication to excellence and pushing boundaries shines through in models like the S3, setting the benchmark for others to follow.
Related Products