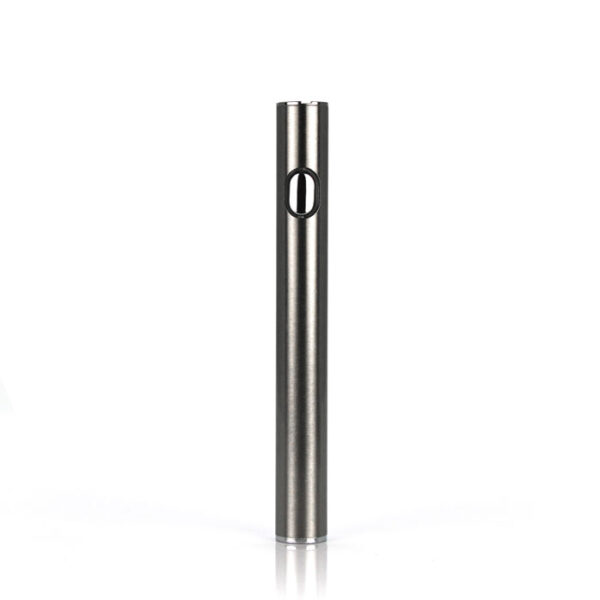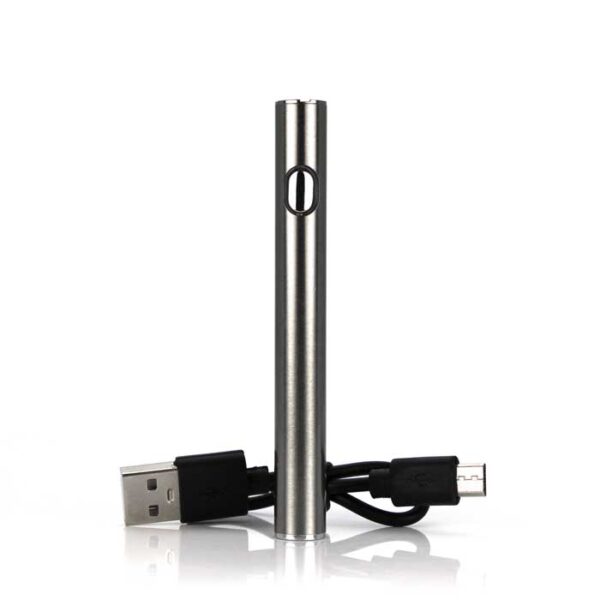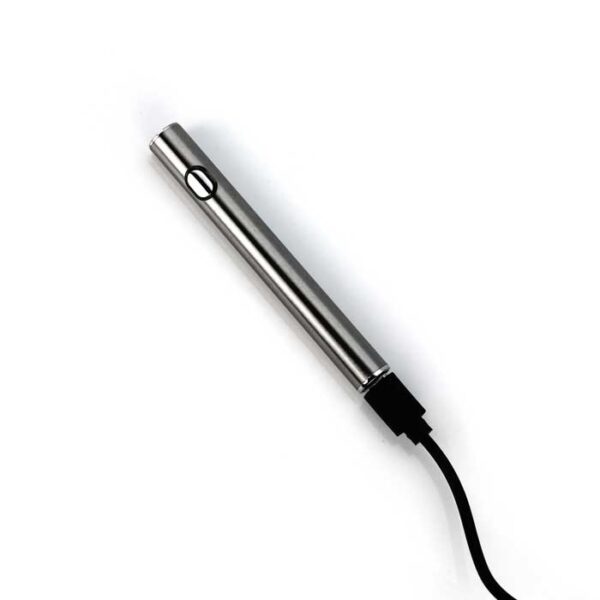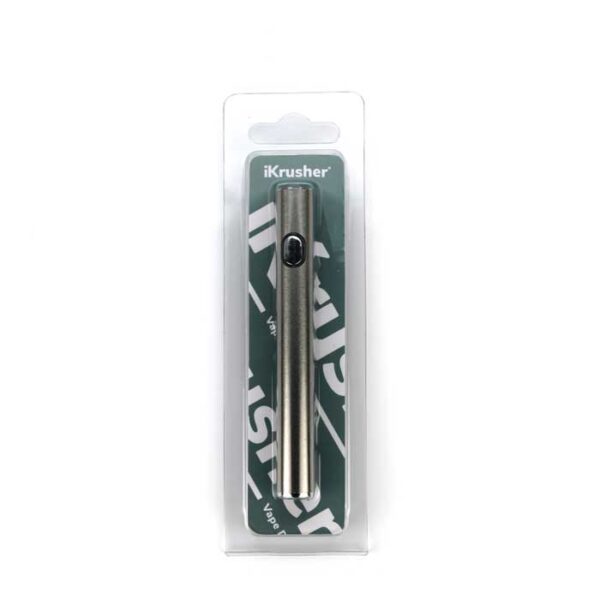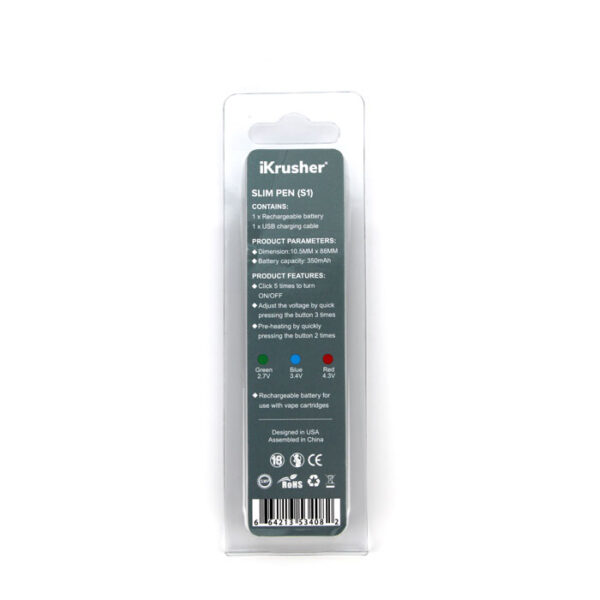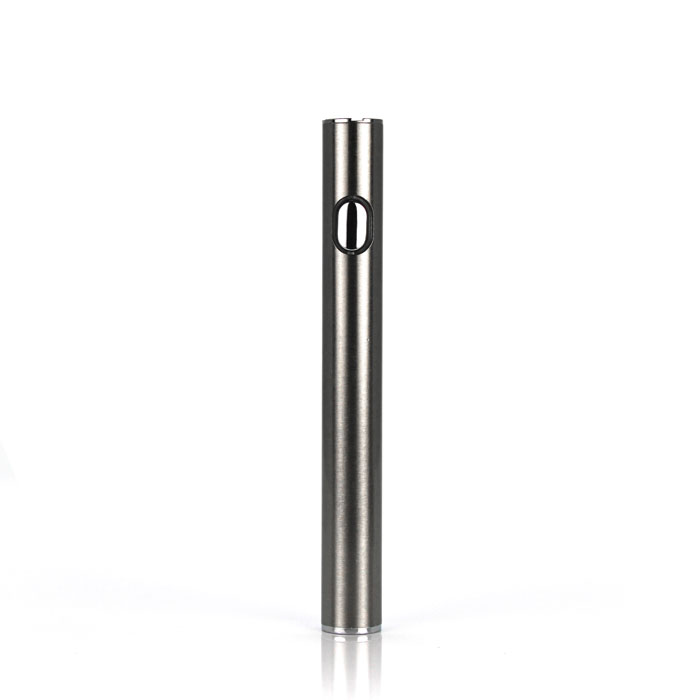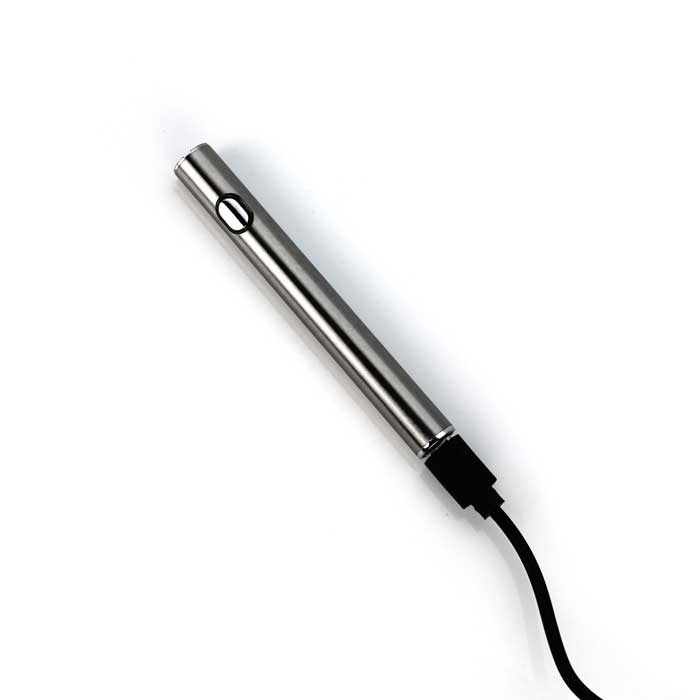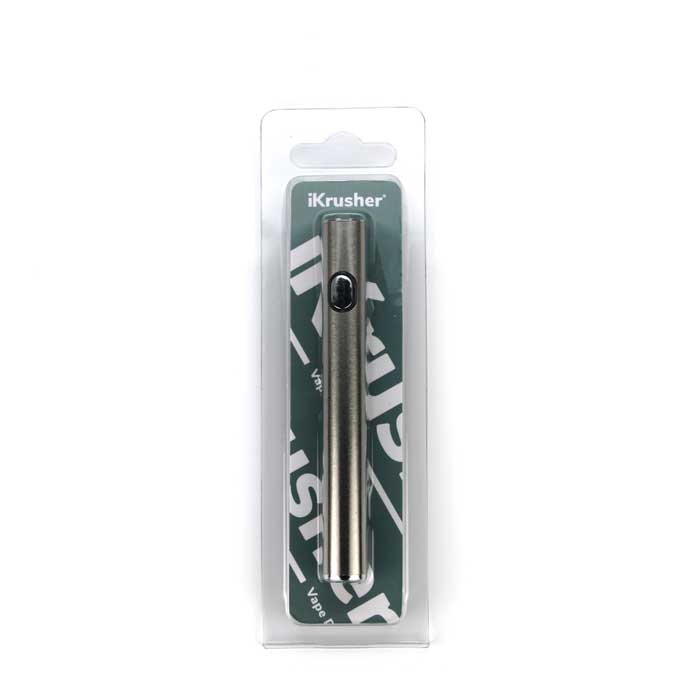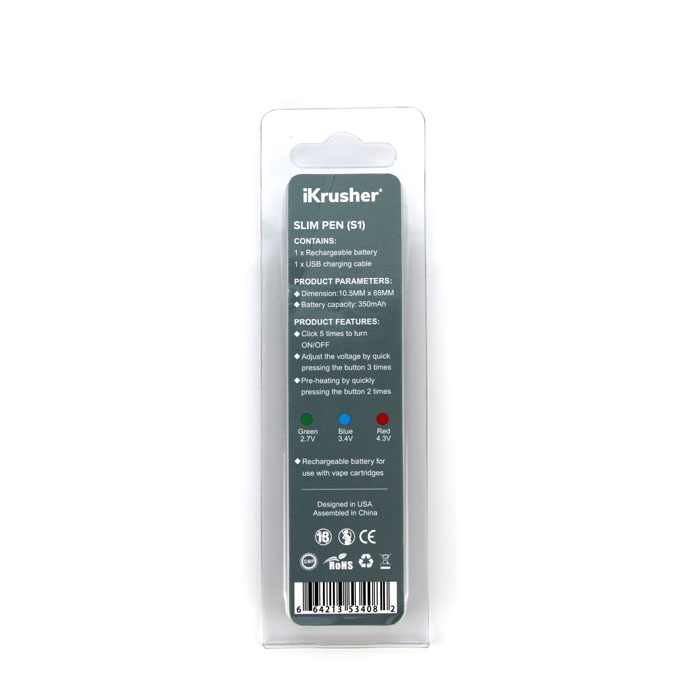 iKrusher S1 Variable Voltage Battery
Meet the iKrusher S1 Slim Battery, a sleek pen-style device that boasts both button activation and customizable features, including adjustable voltage and a pre-heating function. Designed for convenience, the S1 comes with user-friendly controls that allow for quick and easy adjustments. With a simple 2-click action, engage the pre-heat function, or set your desired voltage using a 3-click feature. Whether you're after a flavorful session with the green (2.7v) setting, a balanced experience with blue (3.4v), or chasing clouds with red (4.3v), the S1 Slim adapts to your mood. Plus, its universal compatibility ensures seamless operation with all oil cartridges, be it native iKrusher or CCELL options.
Description
Features:
Universally compatible with 510 threading
Effortless button activation
Customizable voltage settings from 2.7v to 4.3v
A robust 350 mAh battery life
Seamlessly works with all types of oil cartridges
Comes with an inclusive charging cable.
Related Products