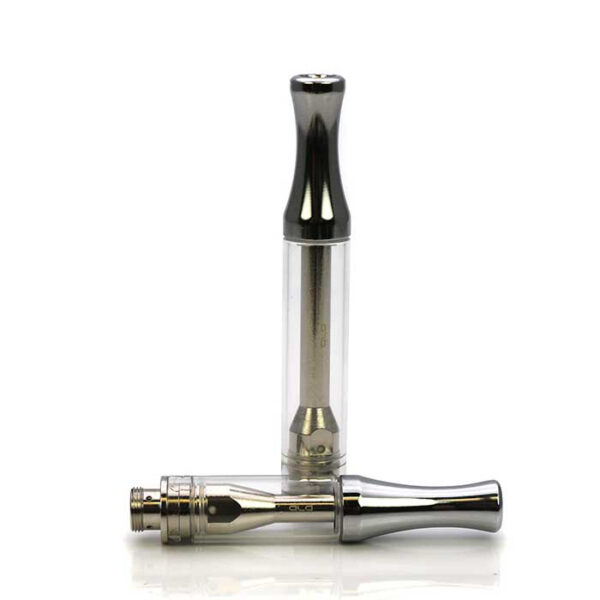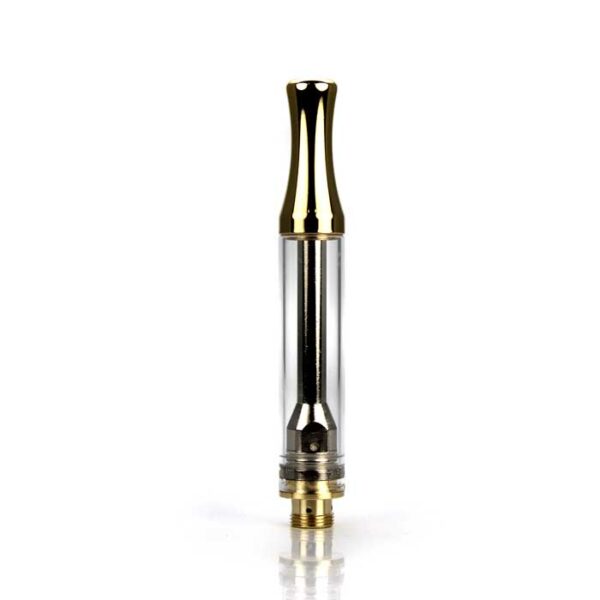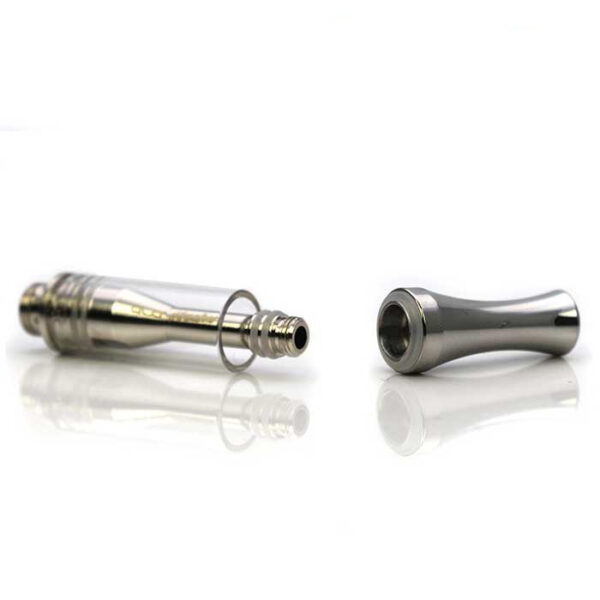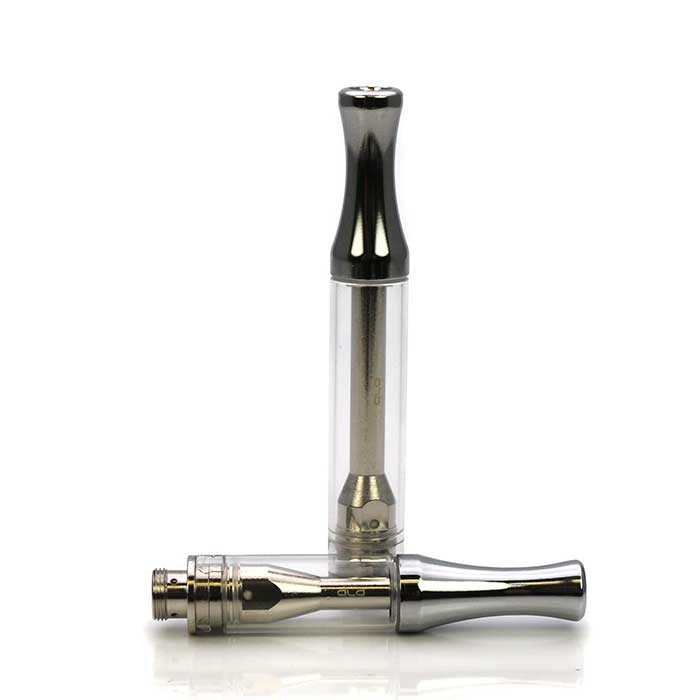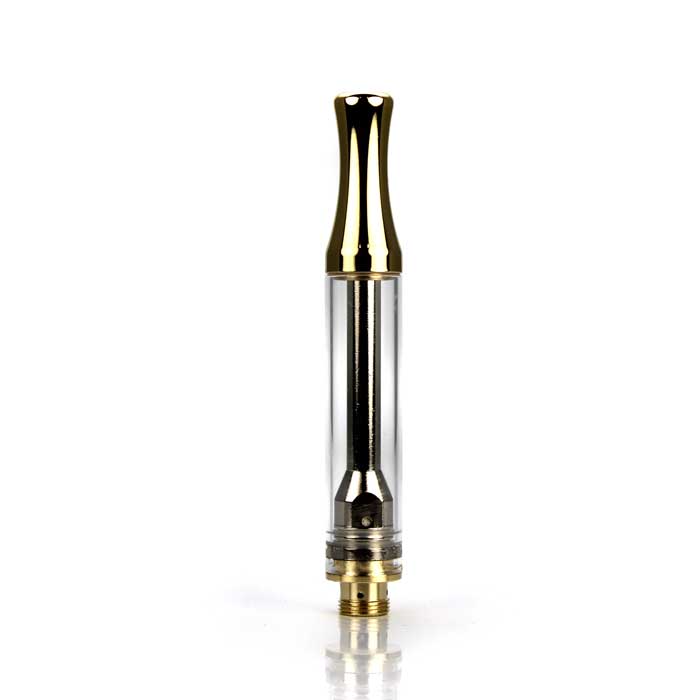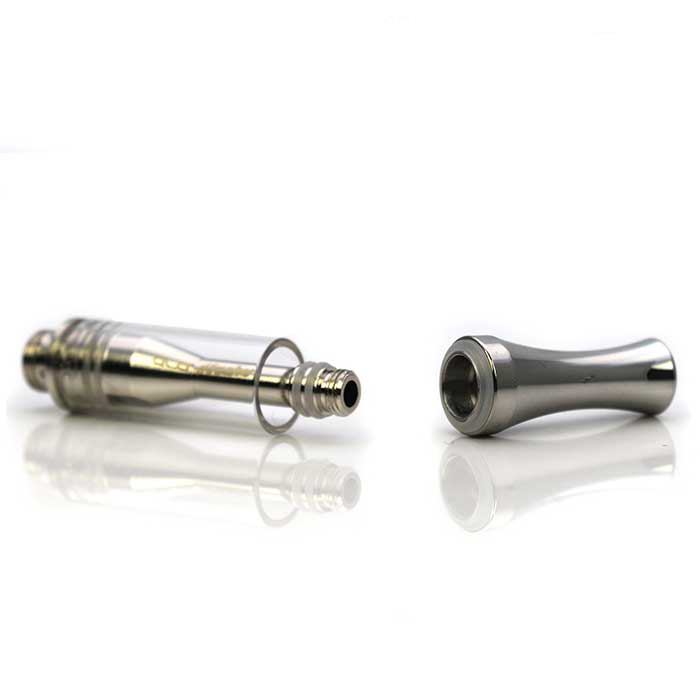 iKrusher AC 1003 Oil Cartridge
iKrusher AC 1003 Oil Cartridge with Ceramic Atomizer
Uses Universal 510 Threading
Available in 0.5g, and 1.0g Capacities
1.2mm Flow Ports (oil intake hole)
Ceramic Atomizer with Glass Tank
Stainless Steel mouthpiece
Refillable with a removable mouthpiece
Description
Additional information
Description
iKrusher AC 1003 Oil Cartridge
---
If you are looking for a smooth, hassle-free vaping experience, look no further than these leading iKrusher oil cartridges. This model boasts a slender ceramic atomizer, sheer glass tank and cool, stainless steel and removable mouthpiece. The iKrusher AC 1003 distillate Cartridge device is both sleek and stylish, easy to bring with you anywhere, and simple to refill with just a few simple steps. The 510 threading design makes it compatible with almost every insert on the market, so you do not have to compromise on quality or fill preference once you make the purchase. You may set up your iKrusher cartridge for a calming, tranquil effect or keep it handy for an energy boost when you need it. The slim, discreet tube design allows for easily controlled inhalation—reinforcing responsible use wherever you are headed. As with all reliable products at Vape Parts Mart, these ikrusher cartridges ship in blank packages for your privacy and convenience. This cartridge is extremely user-friendly and delivers silky, lush clouds that you simply should not miss out on.
Made easy to refill
Comes with a removable mouthpiece
Available for purchase in 0.5g (half gram) and 1.0g (full gram)
Made with universal 510 threading design
The mouthpiece is made of stainless steel
Designed with ceramic atomizer and clear glass tank
Cartridge Compatibility
The iKrusher AC 1003 distillate Cartridge is a bottom airflow-designed cartridge which makes it perfectly compatible with today's hottest batteries.  Having universal 510 threads allows the cartridge to thread to any battery or thread to a magnetic cartridge adapter.  If you like the compact box or "palm" style battery, we suggest the PCKT Two vape pen.  If the "Pen" style Vape Pen Battery is more to your liking, we suggest the IKrusher Battery.  The iKrusher battery and iKrusher 1003 cartridge are a perfect fit.  The battery even includes a cartridge cover to protect your cartridge while traveling or storing.
Related Products