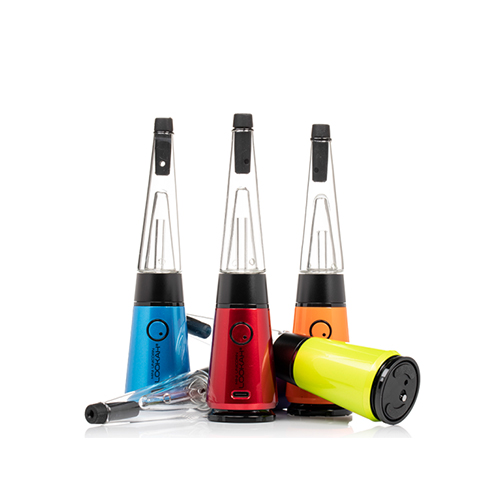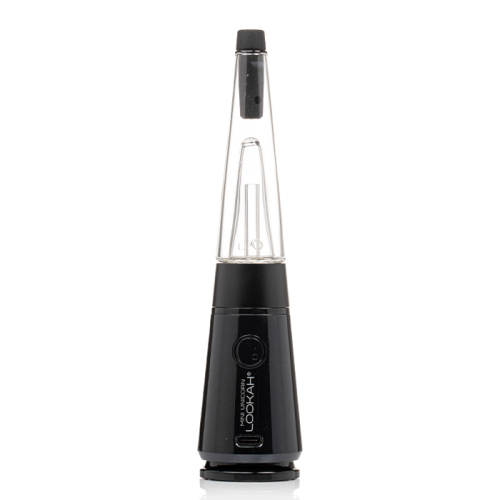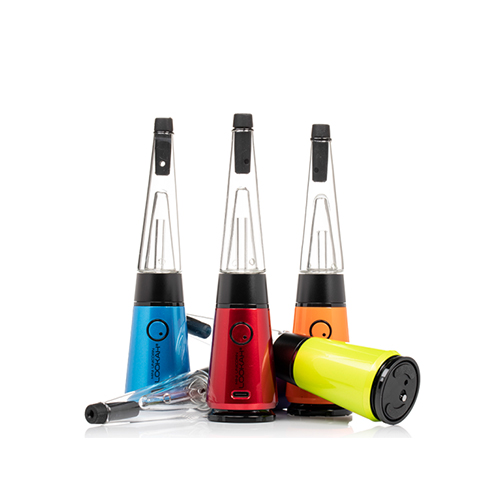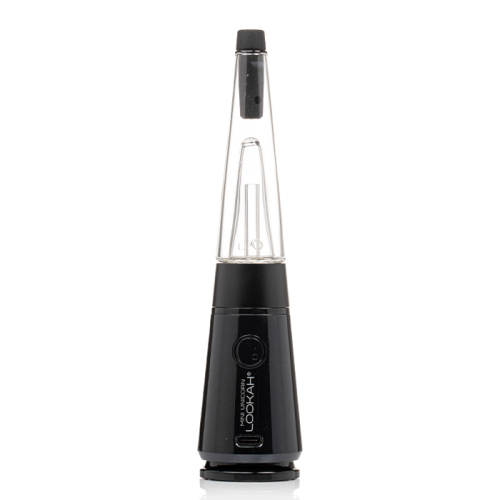 LOOKAH UNICORN MINI VAPORIZER KIT
Discover the Lookah Unicorn Mini Vaporizer Kit, featuring a robust 950mAh battery, three power settings, and compatibility with either ceramic or quartz coils tailored for concentrates.
Description
Introducing the Lookah Unicorn Mini Vaporizer Kit, which boasts a 950mAh battery, three power levels, and compatibility with ceramic or quartz coils crafted for concentrates. Made from a robust blend of zinc-alloy and glass, the Unicorn Mini Vaporizer seamlessly merges aesthetic appeal with functionality, ensuring a stylish framework alongside efficient operation. The innovative ceramic coil design ensures thorough vaporization of concentrates due to the multiple porous points on the fritted quartz disk inside.
Lookah Unicorn Mini Vaporizer Kit Attributes: • Size: 162mm x 40mm x 40mm • Battery: 950mAh • Voltage Options: 3.5-3.9V • Features: Preheat setting • Build: Zinc-Alloy • Control: User-friendly activation button • Mouthpiece: Silicone cover • Levels: 3 Power Settings • Coil: Threaded 710 variant • Display: LED Battery Level Indicator • Attachment: Magnetic Glass • Protective Functions: Low Battery, Temperature, Short-Circuit, Overcharge, Resistance • Charging Method: Type-C Connector
Package Contains: • Unicorn Mini Device • Silicone Mouthpiece • Cleaning Instrument • Two 710 Quartz Coils • Instruction Manual
Color Variations: Black, Blue, Green, Neon Green, Orange, Purple, Red
Users should have a solid grasp of the product's technical aspects for optimal operation.
For mods using 18650 batteries, it's advisable to charge with an external charger. This ensures even charging and extends the battery and mod lifespan, especially given the wear on microUSB ports over time. Only employ undamaged and appropriately wrapped batteries. For consistent performance, it's best to use identical batteries of the same brand and condition.
For the temperature control feature, you need coils made of nickel, titanium, or stainless steel.
Caution is essential when working with Li-ion (Lithium-ion), LiPo (Lithium-ion Polymer), and other rechargeable cells due to their sensitivity to charging characteristics and potential for explosion or
combustion if mishandled. Ensure you're well-informed about all rechargeable batteries before usage. Always charge them on a clean, fire-resistant surface and never leave them unattended during charging. Should you observe any battery damage, cease usage immediately. Store and transport these cells in non-conductive, secure containers in controlled settings. Properly discard battery cells, chargers, and electronic devices in line with local regulations.
Avoid using any rechargeable battery or charger with visible damage, or if they have undergone stress from mishandling, accidental or otherwise. Always prioritize safety and proper disposal of batteries.
Related Products