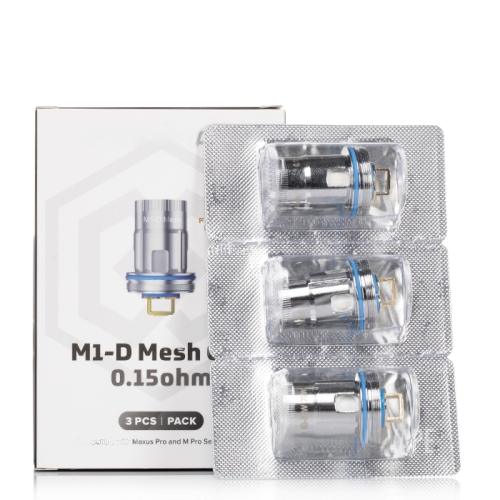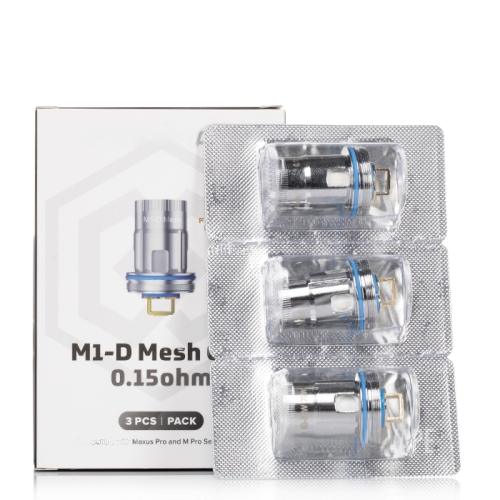 FREEMAX M1-D MESH REPLACEMENT COILS
Discover the Freemax M1-D Mesh Replacement Coils, boasting a 0.15ohm resistance, equipped with the cutting-edge FM CoilTech 5.0 Technology, and offering a remarkable 50% boost in flavor intensity.
Description
Introducing the Freemax M1-D Mesh Replacement Coils. With a 0.15ohm resistance, they incorporate the latest FM CoilTech 5.0 Technology and are engineered to amplify flavor by a remarkable 50%.
Details of Freemax M1-D Mesh Replacement Coils:
Compatibility: Freemax M Coil Series
Installation: Threaded Method
Resistance Level: 15ohm
Feature: FM CoilTech 0
Available in packs of three (3)
SAFETY REMINDERS: Adequate knowledge and expertise about the product and tank compatibility are crucial for safe usage.
Be informed about the correct mods and batteries suitable for Sub-Ohm coils. Do not use a flat or short 510 connection on any hybrid or hybrid-style device. Should there be any doubt about specific items or configurations, please avoid their use. Safety should always be a priority.
Treat Li-ion (Lithium-ion), LiPo (Lithium-ion Polymer), and other rechargeable batteries with caution. They can be volatile if misused. Before handling, ensure you are well-acquainted with their charging characteristics. Charge them on a stable, fire-resistant surface and never leave them unsupervised. If batteries appear damaged, they should not be used. When storing or transporting, place rechargeable batteries in a safe, non-conductive container and maintain them in a regulated setting.
Kindly note that due to the specialized nature of this product, warranty and exchange options are not available.
Related Products