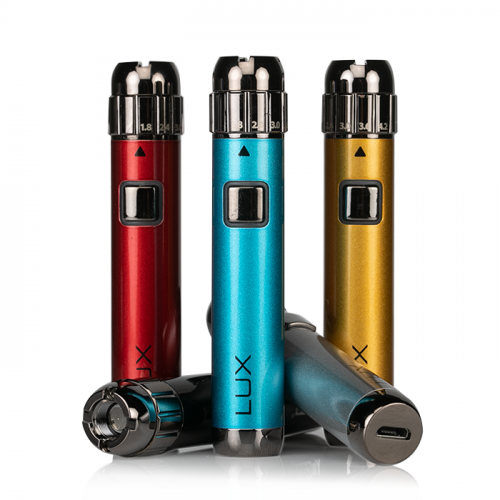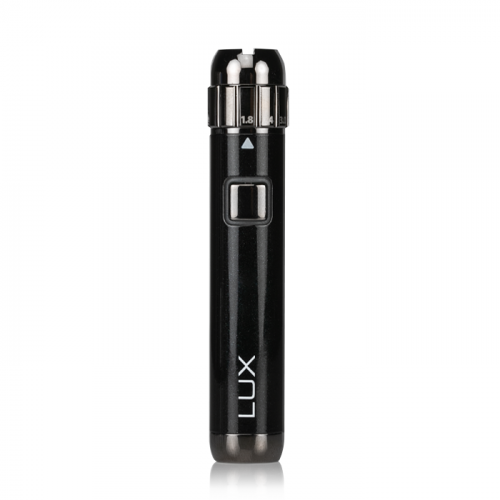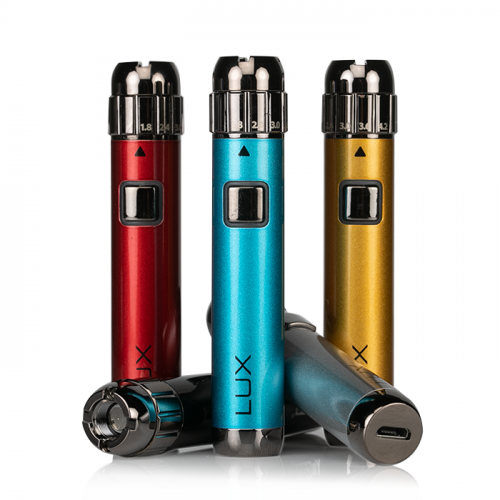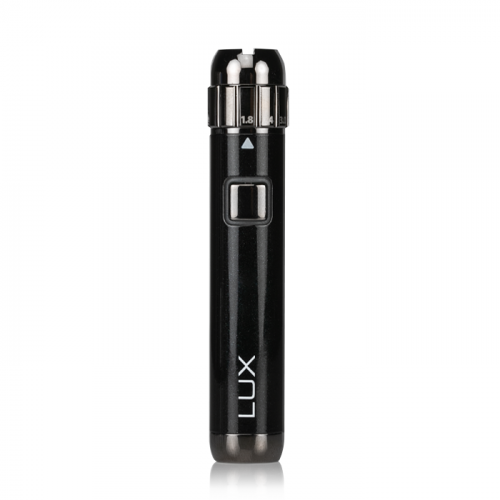 YOCAN LUX 510 THREADED VAPE PEN BATTERY
Explore the Yocan LUX 510 Threaded Vape Pen Battery, equipped with a built-in 400mAh battery, adjustable voltage settings, and a 15-second pre-heat feature.
Description
Introducing the Yocan LUX 510 Threaded Vape Pen Battery, boasting a built-in 400mAh battery, adjustable voltage capabilities, and a 15-second pre-warming function. Crafted from resilient zinc-alloy, this device's frame is robust, easily resisting minor falls and impacts. Users can conveniently adjust the voltage by rotating the vape pen's tip, which showcases distinct voltage markers, making it a suitable choice for both novices and seasoned users.
Yocan LUX 510 Threaded Vape Pen Battery Specifications:
Size: 76.5mm by 16.5mm Diameter
In-built 400mAh Charging Battery
Voltage Output Scope: 8-4.2V
15-second Pre-Heat Safety
Made of Zinc-Alloy
User-friendly Firing Mechanism
Rotating Voltage Modulation
15-second Auto Shut-off
510 Threaded Link
MicroUSB Charging Outlet
Color Options: Black, Silver, Red, Gold, and Blue
Package Contains:
1 Yocan LUX 510 Vape Device
It's essential to possess a solid grasp and technical understanding of this product to use it appropriately.
For 18650 battery mods, we advocate employing an external battery charger, which aids in balanced charging and extends both the battery's and mod's lifespan, especially if the microUSB port becomes worn. Avoid using this device with damaged or poorly wrapped batteries. We advise users of 18650/20700/21700 battery mods to always use consistent batteries of a similar brand, model, and state.
The temperature control function necessitates the use of coils made from nickel, titanium, or stainless steel.
Exercise caution when using Li-ion (Lithium-ion), LiPo (Lithium-ion Polymer), and other rechargeable batteries due to their sensitivity to charging features; they may ignite or explode if mishandled. Ensure you're well-informed about all rechargeable batteries prior to their use. Always use a clean, fire-resistant surface for charging, and never leave batteries charging unattended. If any visible damage appears on the batteries, avoid using them. Always maintain, store, and transport these cells in a secure, non-conductive container under regulated conditions.
Refrain from using any rechargeable battery or charger with noticeable damage, or if they have experienced mishandling, whether accidental or intentional, even if damage isn't apparent. Consistently store and transport rechargeable cells within a safe, non-conductive container in a regulated setting. Always dispose of battery cells, chargers, and other electronic equipment in compliance with local regulations.
Related Products