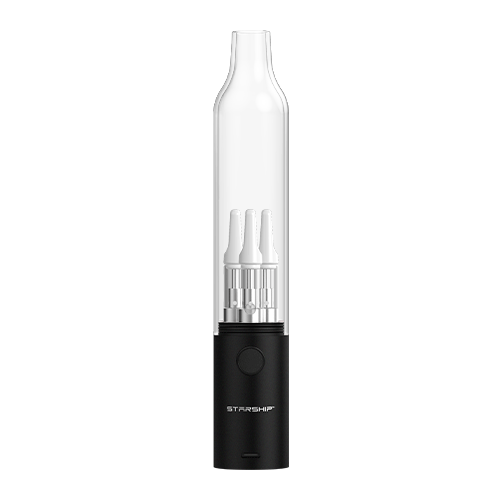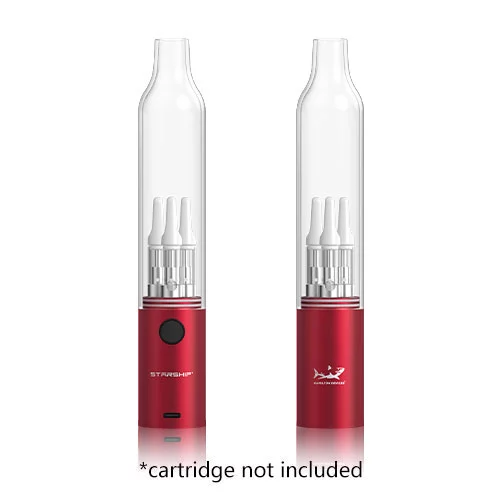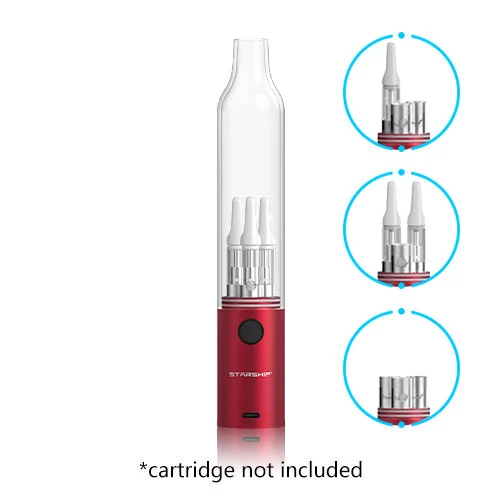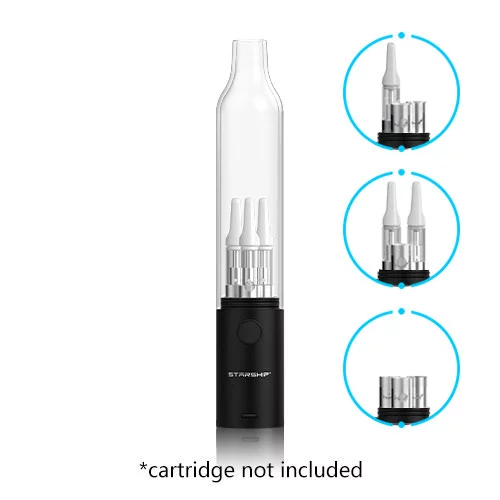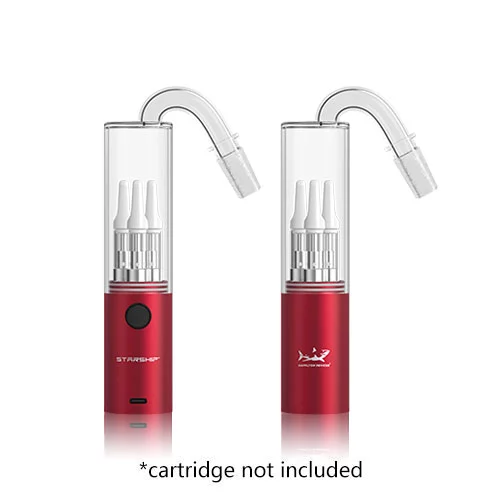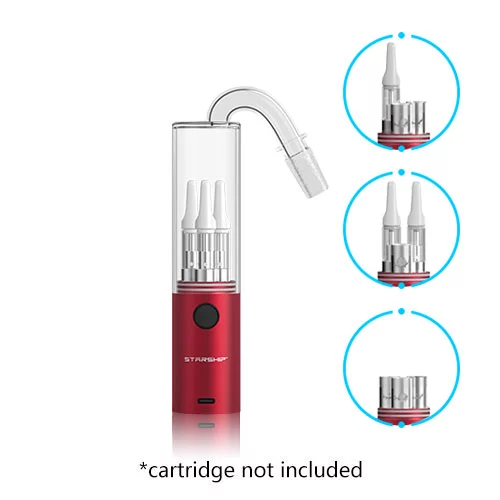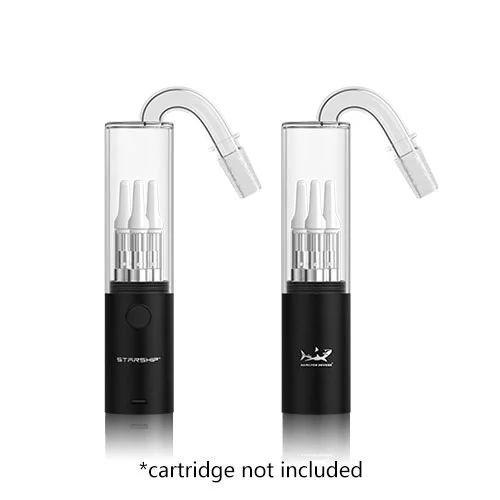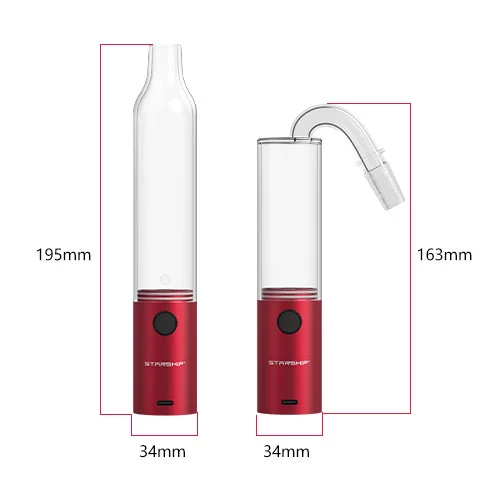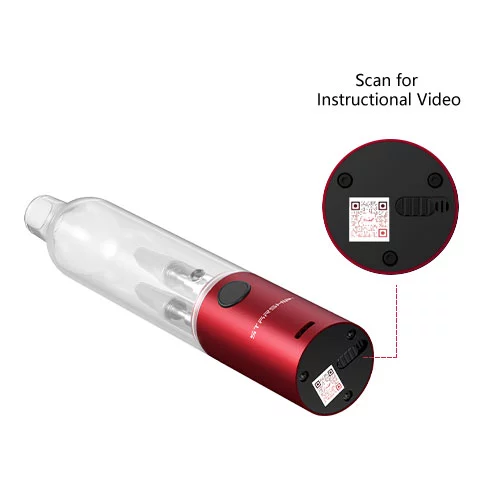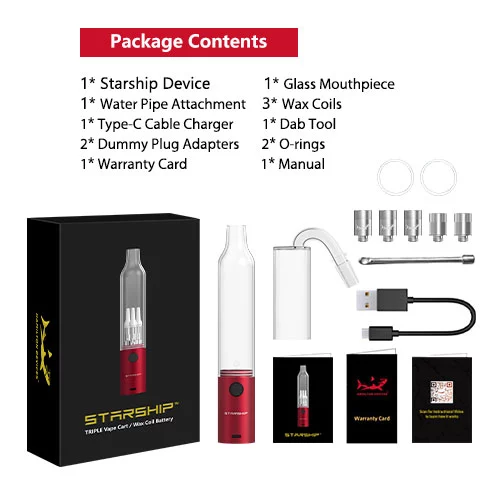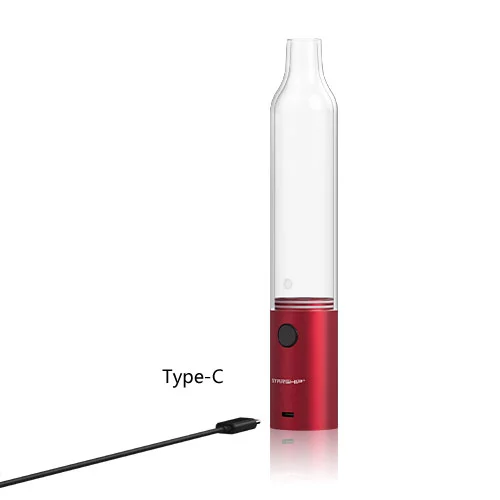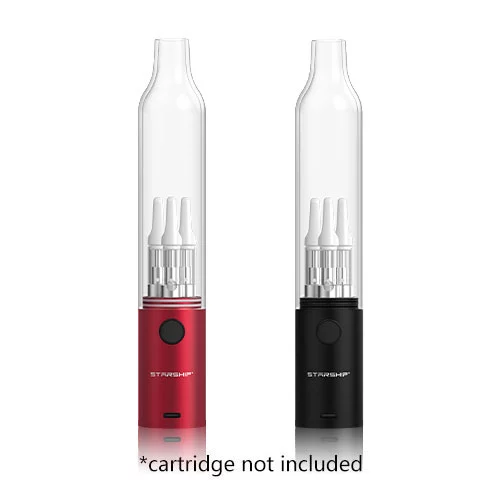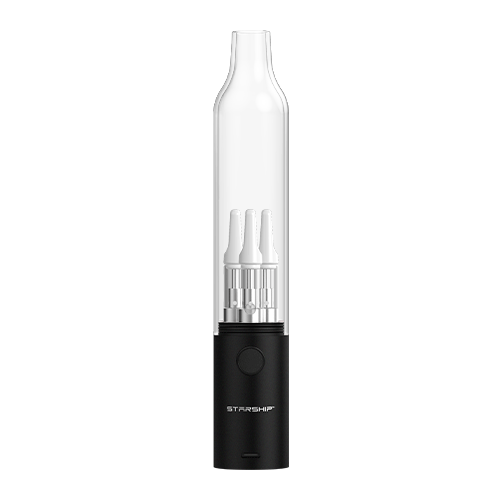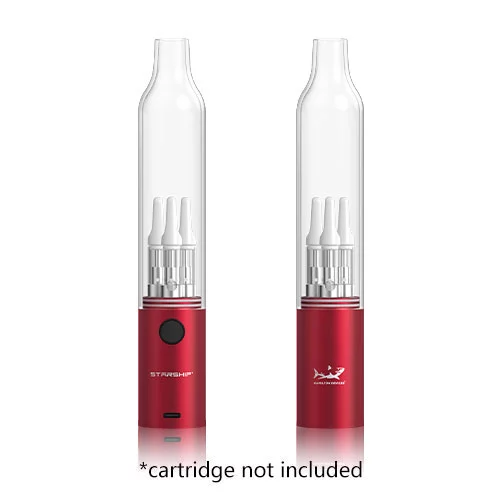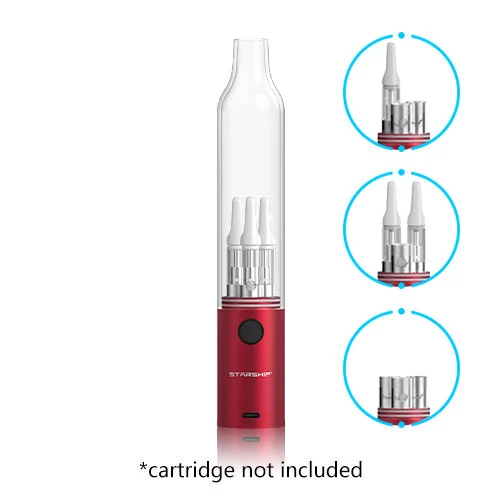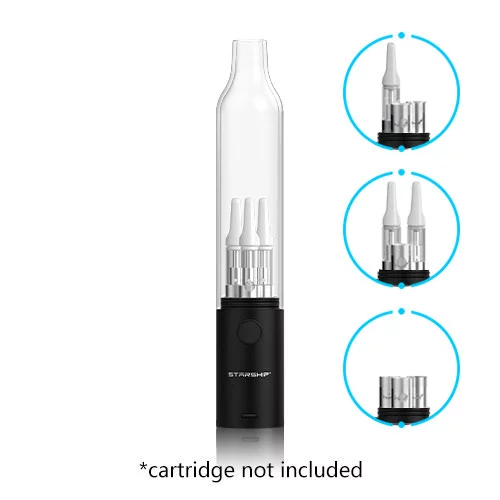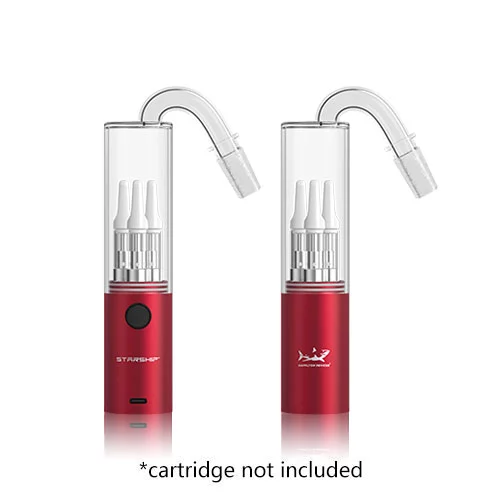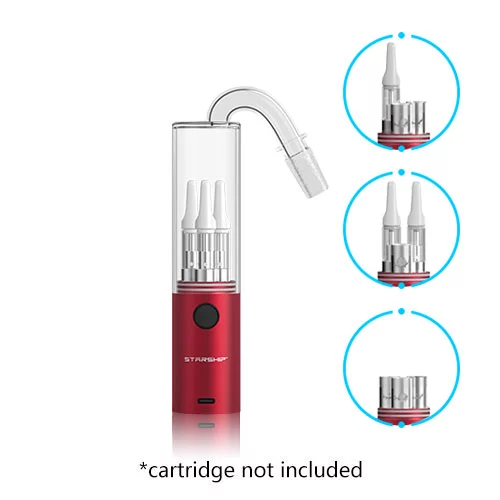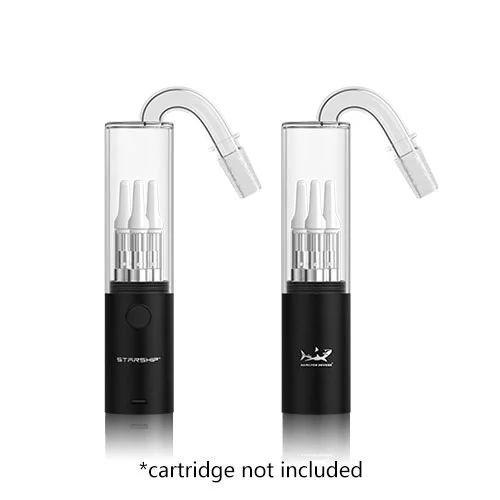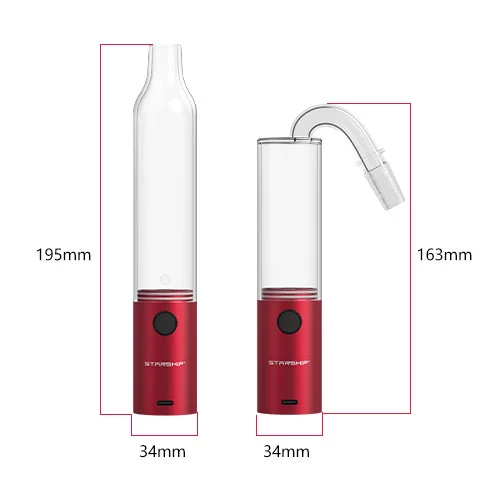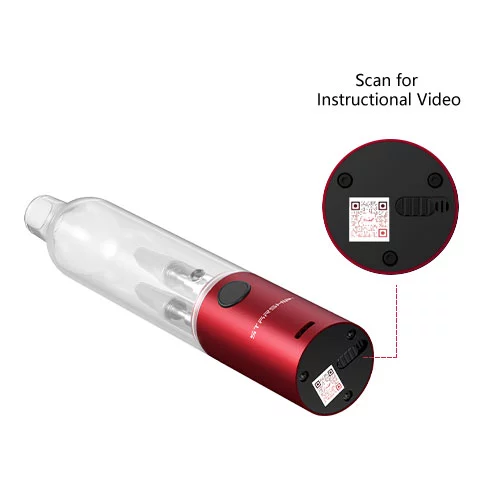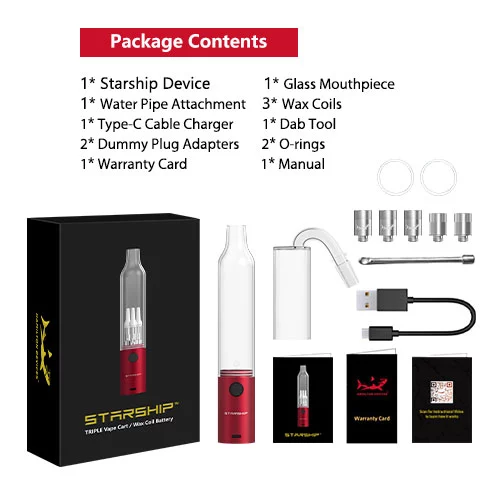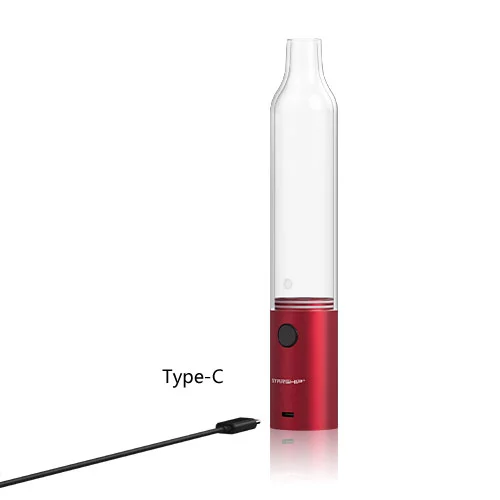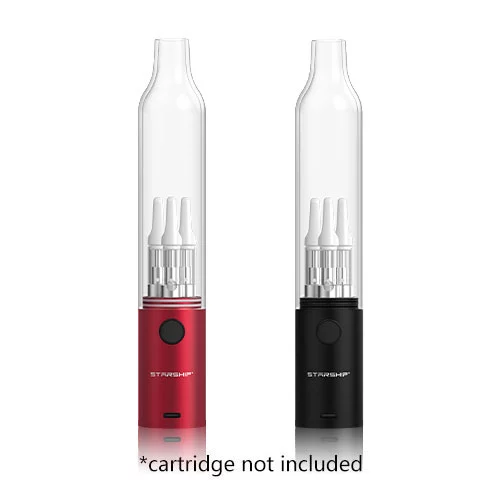 Starship
Looking to reach for the stars tonight? Step aboard the Hamilton Devices Starship for an unparalleled vaping journey! Presenting the first-of-its-kind device with 3 heating elements, the Starship is tailored for those seeking an elevated vaping experience. Whether you're in for a group session or a solitary escape, this is your ticket. For bong enthusiasts, the Starship comes equipped with a bong attachment, offering hits that are cooler, smoother, and incredibly refreshing. Aim for the cosmos with the Starship!
Description
Additional information
Description
Specifications
Activation: Button-Activated (Double click for auto-activation with bong use)
Circuitry: Premium Quality Circuit Board
Power Settings:

Low = Blue (3.2V)
Medium = White (3.7V)
High = Red (4.2V)

Battery: 1450mAh capacity
Resistance: ≥0.5Ω
Connector: 510 Thread (Screw-in type)
Dimensions: Φ34mm (W) x 195mm (H)
Color Options: Black, Red
Charging Method: Type-C
Charging Duration: Approximately 5 hours
Kit Contents:

1 Starship Battery
1 Glass Mouthpiece
1 Water Pipe Attachment
3 Wax Coils
1 Type-C Charging Cable
1 Dabbing Tool
2 O-rings
2 Dummy Plugs
1 QR Information Card

Note: Cartridge not provided.
Care Recommendations
Devices handling oils can be prone to leaks. Regular upkeep ensures peak device function.
 Routine Cleaning: Every cartridge switch or as per usage frequency. Cleaning with a Q-Tip and rubbing alcohol is advised.
Related Products