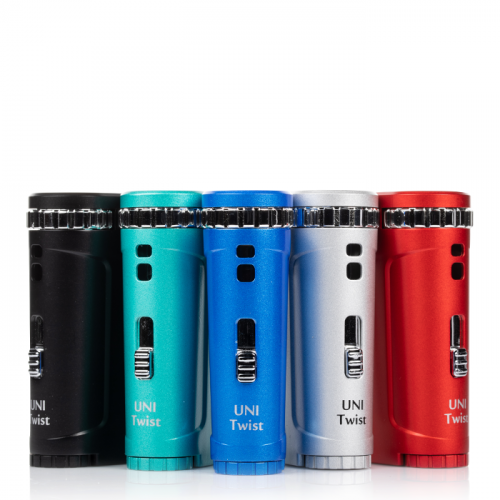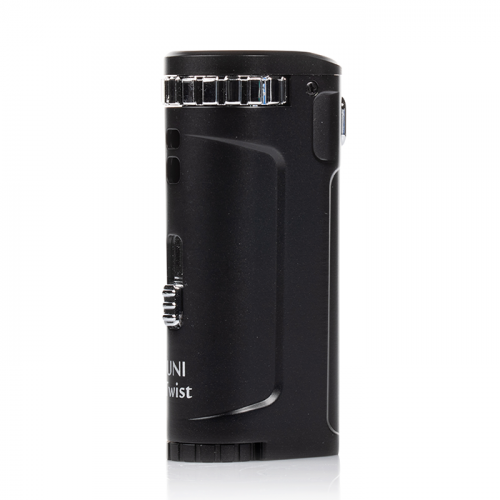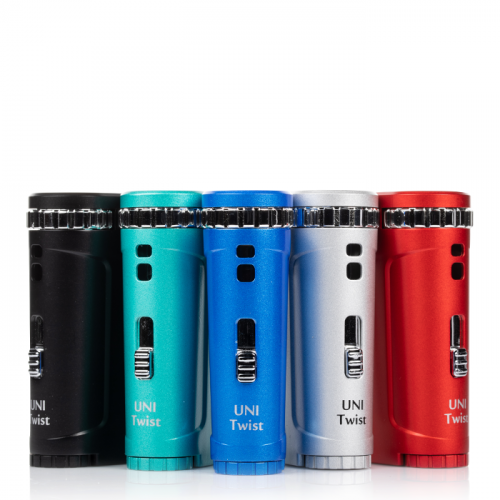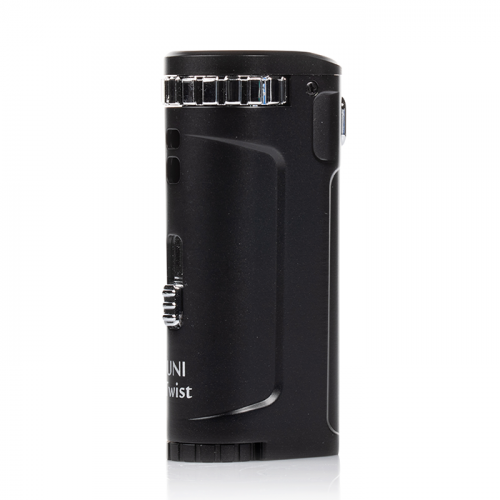 YOCAN UNI TWIST VAPORIZER MOD
Explore the Yocan UNI Twist Vaporizer Mod, boasting an in-built battery, adaptable cartridge fitting, and customizable voltage output.
Description
Dive into the Yocan UNI Twist Vaporizer Mod, highlighted by its built-in battery, flexible cartridge fitting, and customizable voltage settings. Crafted from robust zinc-alloy, the UNI TWIST Vaporizer Mod's body is designed to withstand everyday bumps and bruises. Building on the versatility of its UNI predecessors, the UNI Twist can seamlessly adapt to nearly all refillable or pre-filled cartridges on the market. Enhanced with 6 predetermined outputs, its voltage is further fine-tuned using a twistable dial at the mod's base, allowing users to pinpoint the perfect level for their cartridge.
Yocan UNI TWIST Vaporizer Mod Features:
Size: 67mm by 5mm by 22mm
Built-in Rechargeable Battery
Voltage Span: 8-4.2V
10S Pre-heat Mechanism
Base Twist Voltage Adjustment
Durable Zinc-Alloy Construction
User-friendly Firing Mechanism
Adjustable Cartridge Height and Width
Magnetic Cart Adapter
Lanyard Connection Point
510 Thread Connection
Type-C Charging Interface
Color Options: Silver, Black, Red, Green, Blue
Inside the Box:
1 Yocan UNI TWIST Vaporizer
1 Magnetic Connector
1 USB-C Charging Cable
1 Instruction Guide
Usage Guidelines: For optimal performance, ensure you are well-acquainted with this device's functionalities.
It's advisable to use a standalone charger for 18650 battery mods to achieve even charging and to extend the battery and mod lifespan, especially if dealing with a deteriorating microUSB port. Ensure only undamaged and properly wrapped batteries are used. It's best practice to employ identical batteries from the same brand and model, in a similar state, at all times.
For temperature control settings, only nickel, titanium, or stainless steel coils are compatible.
Li-ion (Lithium-ion) and LiPo (Lithium-ion Polymer) rechargeable cells require careful handling due to their sensitivity to charging conditions, posing potential explosion or combustion risks if mishandled. Ensure a thorough understanding of rechargeable batteries before usage. Charge batteries on a tidy, fire-resistant surface and never leave them charging unsupervised. Discard any batteries showing signs of damage. Always keep, store, and transport batteries in a non-conductive, safe container under controlled conditions.
Avoid using any rechargeable battery or charger displaying visible damage or subjected to stress through improper handling, whether accidental or intentional. Store and transport all rechargeable cells safely, and dispose of battery cells, chargers, and other electronic devices in line with local regulations.
Related Products