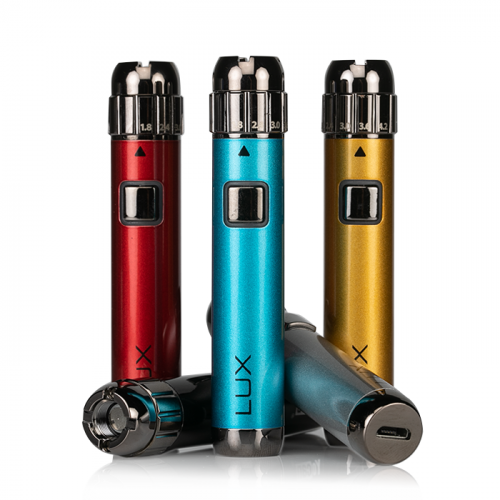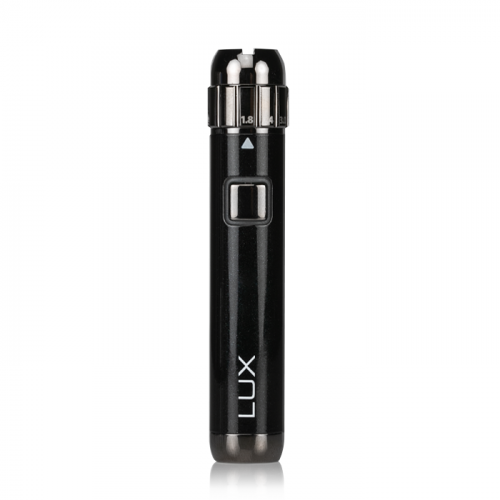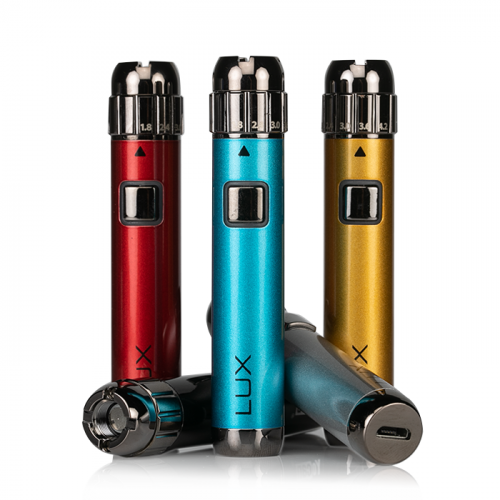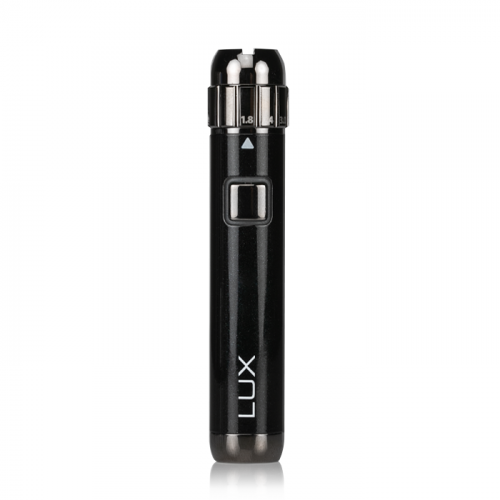 LUX 510 THREADED VAPE PEN BATTERY
Explore the Yocan LUX Vape Pen Battery, equipped with a built-in 400mAh battery, adjustable voltage settings, and a 15-second preheat function, all designed for 510 threading.
Description
Introducing the Yocan LUX Vape Pen Battery, designed with 510 threading, equipped with a 400mAh integrated battery, adjustable voltage, and a 15-second pre-warming feature. Crafted from resilient zinc-alloy, its structure can effortlessly withstand minor mishaps like light falls. Voltage adjustments are easily made by twisting the pen's tip, which showcases distinct voltage levels, catering to both newbies and seasoned vapers.
Yocan LUX 510 Vape Pen Battery Specifications:
Size: 76.5mm x 16.5mm Diameter
Battery: Built-in 400mAh
Voltage Range: 1.8-4.2V
Pre-heating: 15-second protection Material: Zinc-Alloy build
Activation: User-friendly firing button Adjustment: Voltage twist control Safety: 15-second cut-off protection Connection: 510 threading
Charging: MicroUSB port
Colors: Black, Silver, Red, Gold, Blue
Kit Contains:
It's essential to have comprehensive knowledge about the product for its proper utilization.
For 18650 battery mods, we suggest using an external battery charger. This promotes balanced charging and extends the lifespan of both the battery and the mod, especially if the microUSB port is worn out. Ensure that you always use intact and properly wrapped batteries with this device. For 18650/20700/21700 battery mods, consistently use batteries that match in brand, model, and state.
To employ the temperature control feature, coils made of nickel, titanium, or stainless steel are required.
Exercise caution when handling Li-ion (Lithium-ion), LiPo (Lithium-ion Polymer), and other rechargeable cells. These batteries can be extremely sensitive to charging characteristics and may combust or get damaged if mishandled. Prioritize safety and ensure you have thorough knowledge about all rechargeable batteries before usage. Always charge on a fire-proof, clean surface and never leave batteries charging unattended. Refrain from using batteries with visible damage. Store and transport rechargeable cells in a secure, non-conductive container.
Avoid using rechargeable batteries or chargers showing visible damage, or if they have undergone stress due to mishandling, accidental or otherwise. Store rechargeable cells securely in non-conductive containers. Dispose of batteries, chargers, and electronic devices responsibly, adhering to local regulations.
Related Products