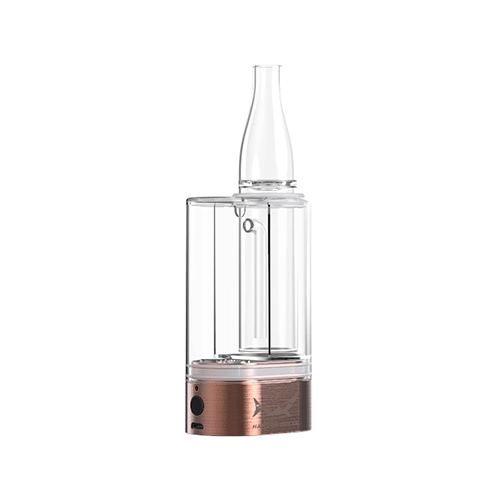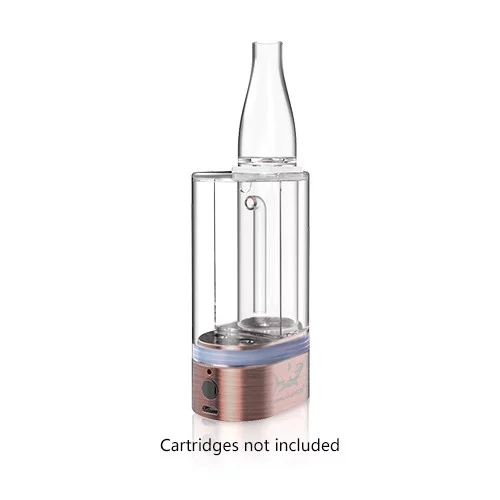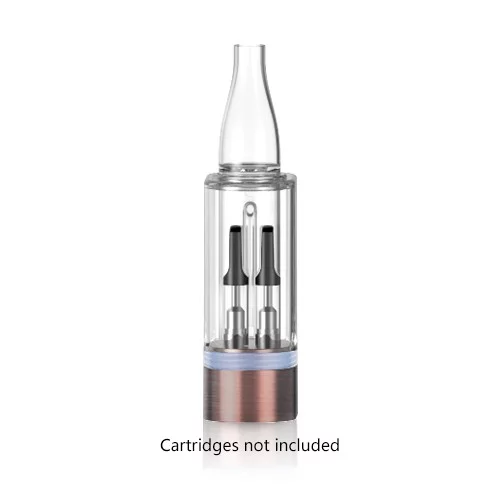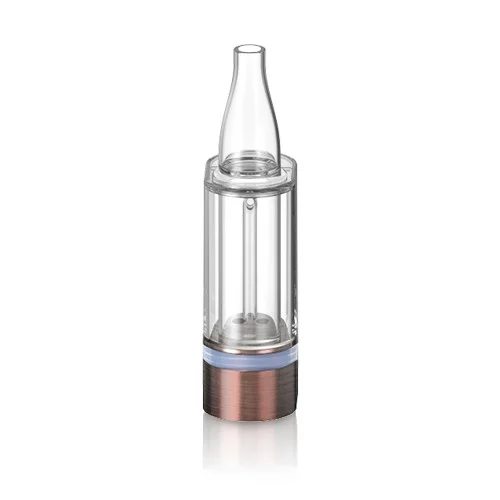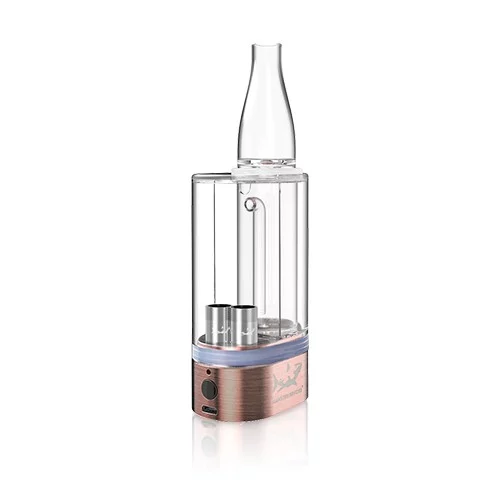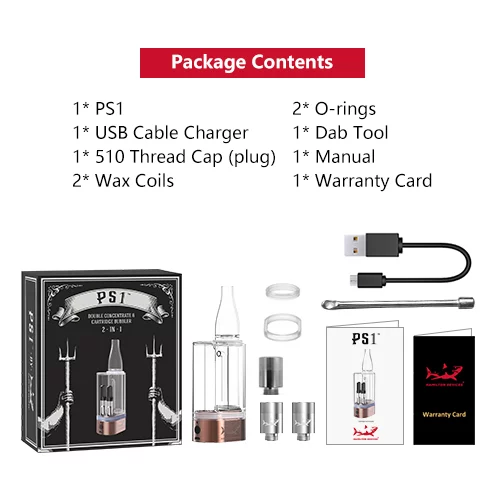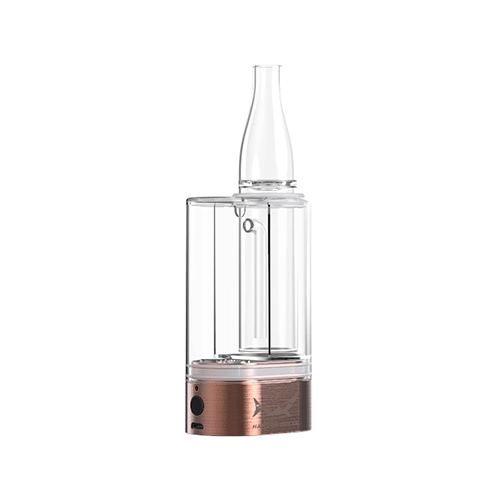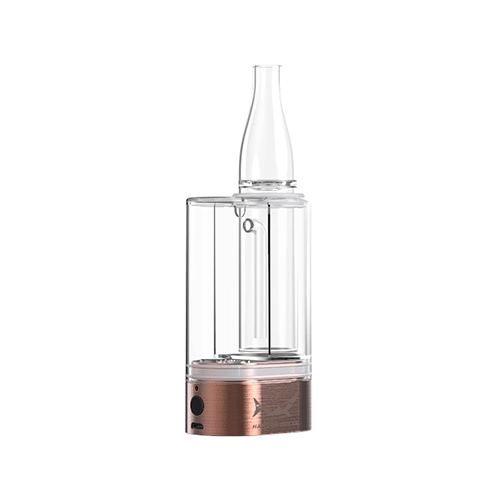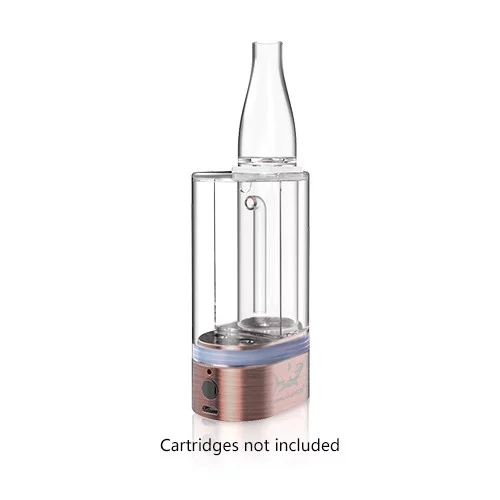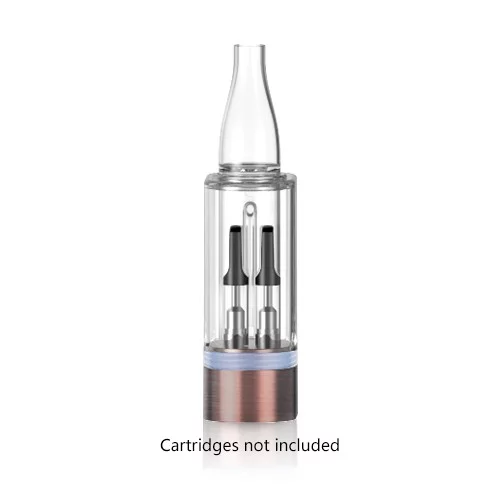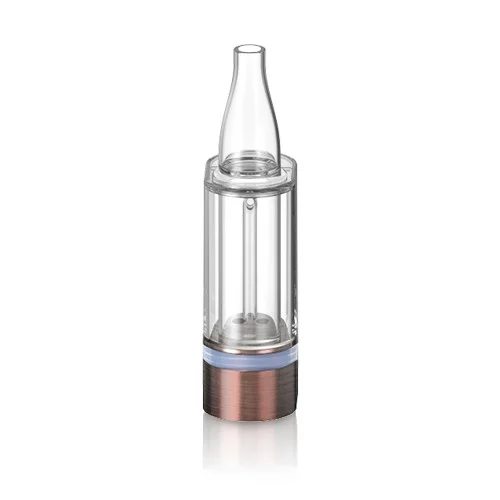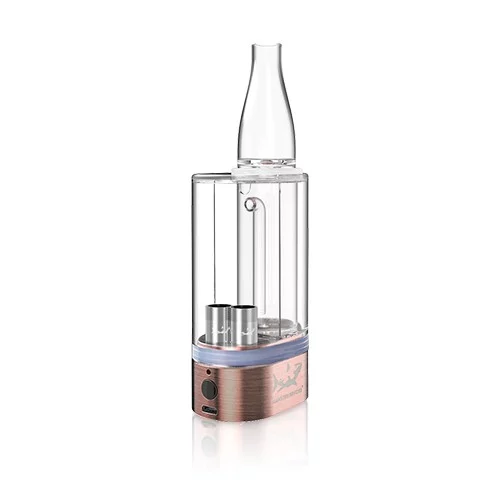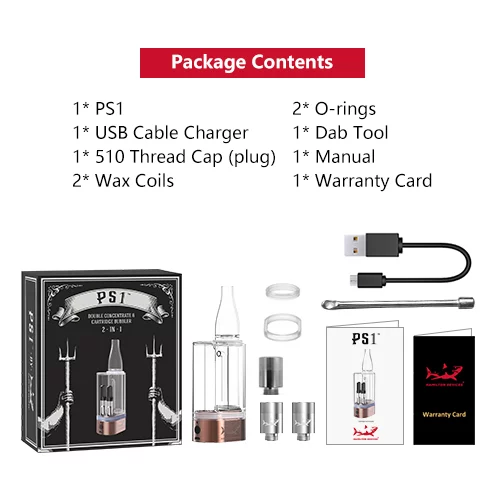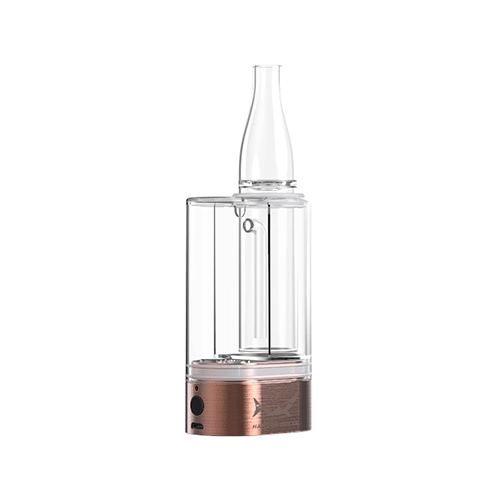 PS1
The PS1 stands out as the first-ever dual-function vape cartridge and concentrate bubbler. This battery is designed to draw from two cartridges at once, enabling users to combine flavors or even a wax coil for a distinct vaping experience. Alternatively, if you're in the mood for just one flavor, it's adaptable for single cartridge use thanks to a small adapter. By plugging it into one of the inlets, you can easily switch to a single cartridge mode. With its innovative design and versatility, the PS1 is a game-changer for vape enthusiasts.
Description
Designed specifically for CCELL® cartridges, this battery is also compatible with most 510 thread cartridges. Here are the product details:
Activation: Button-Powered Circuitry: High-Quality Circuit Board Material: PCTG Terpene-Resistant Housing with Glass Bubbler Voltage Levels: Low (Blue) = 3.2V, Medium (White) = 3.6V, High (Red) = 4.0V Battery Strength: 1100mAh Dimensions: 58mm (L) x 37.5mm (W) x 151.1mm (H) Finish: Brushed Copper Package Contains: 2 Wax coils, USB Charger, 2 O-Rings, 1 Dummy Plug Adapter, Housing Unit, and Glass Bubbler. *Note: Cartridge is not provided.
MAINTENANCE GUIDELINES: Devices that handle oils may occasionally leak. To ensure the device functions at its best, regular cleaning is essential.
CARTRIDGE CLEANING ADVICE: Clean every 1-2 cartridge replacements or as per your usage. Utilize a Q-Tip dipped in rubbing alcohol for this.
BUBBLER CLEANING INSTRUCTIONS:
Use an alcohol swab or a Q-Tip moistened with rubbing
Take off the o-ring, cover the openings, and shake the bubbler with rubbing
Next, shake it with dish soap and Dry appropriately.
PLASTIC HOUSING CLEANING ADVICE:           
Use an alcohol swab or a Q-Tip dipped in rubbing alcohol for
Avoid soaking the housing unit in rubbing
After cleaning with rubbing alcohol, wash with dish soap and water, then
STRICTLY AVOID using acetone or other Stick to rubbing alcohol for cleaning.
Related Products