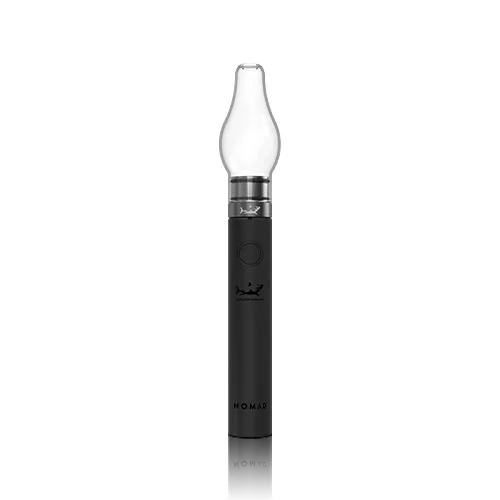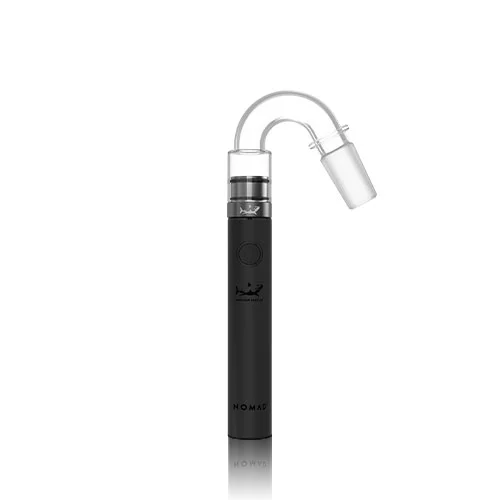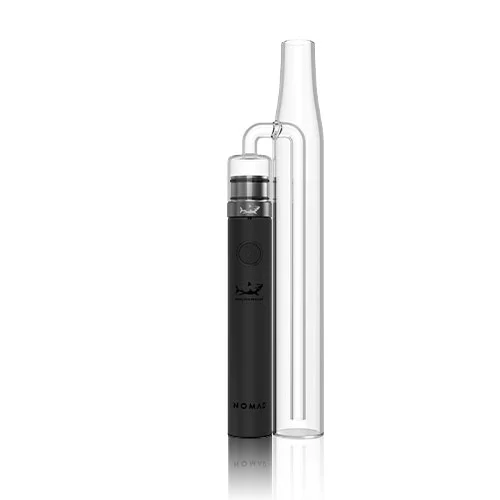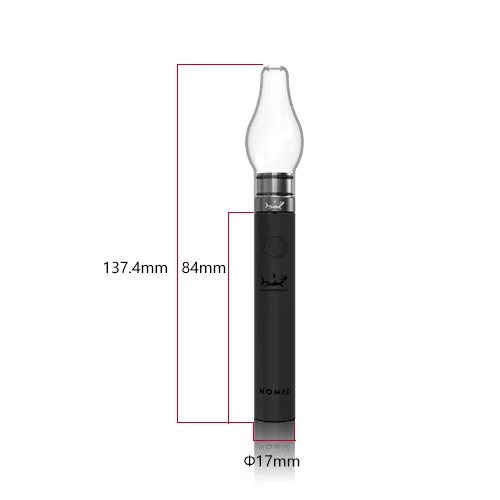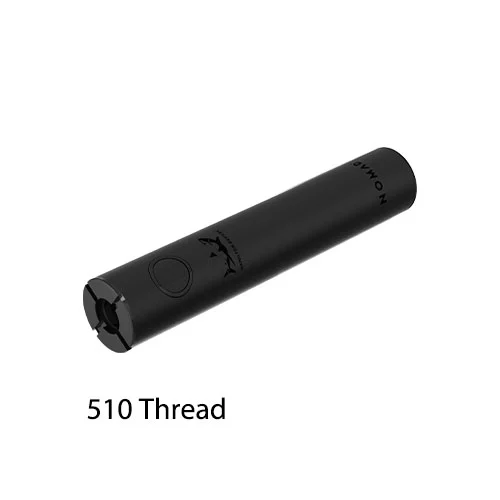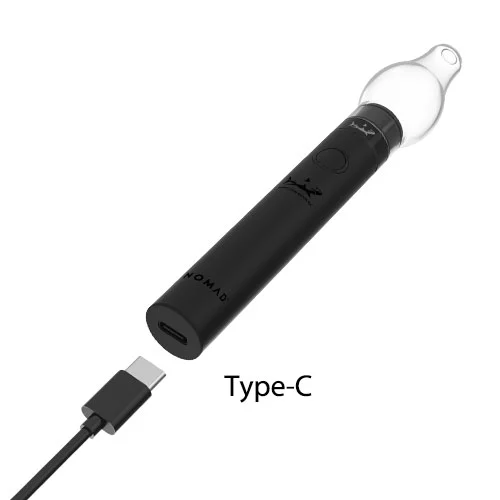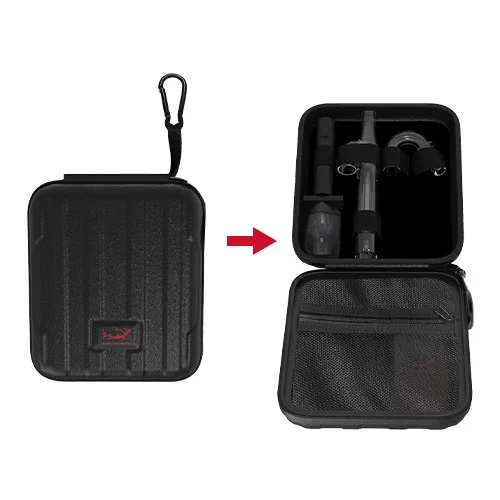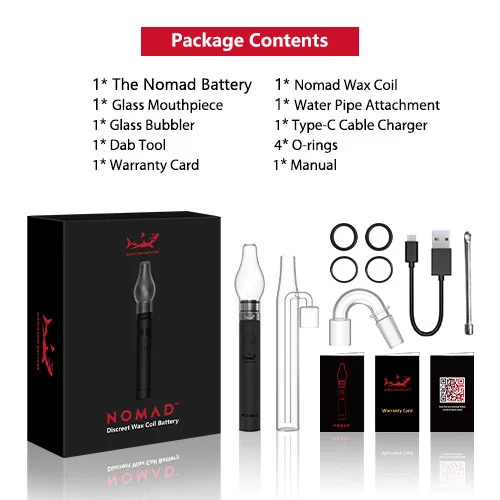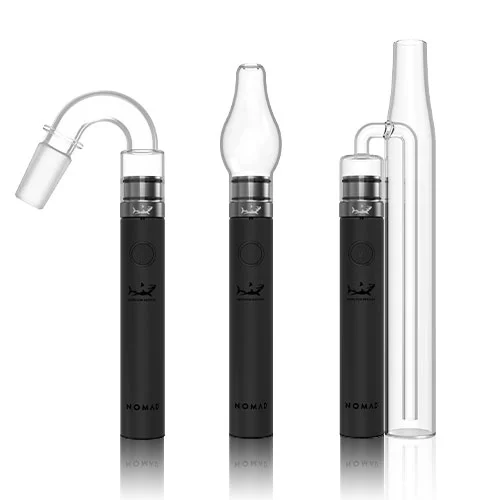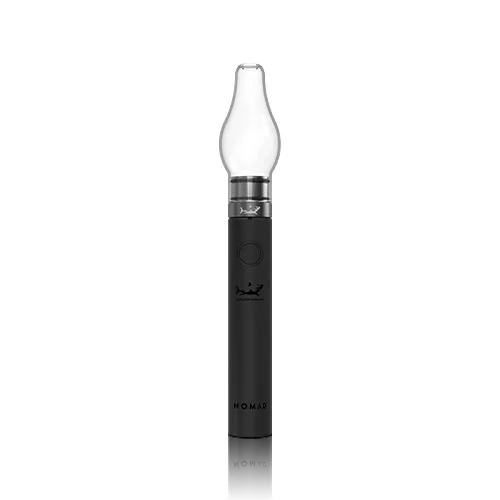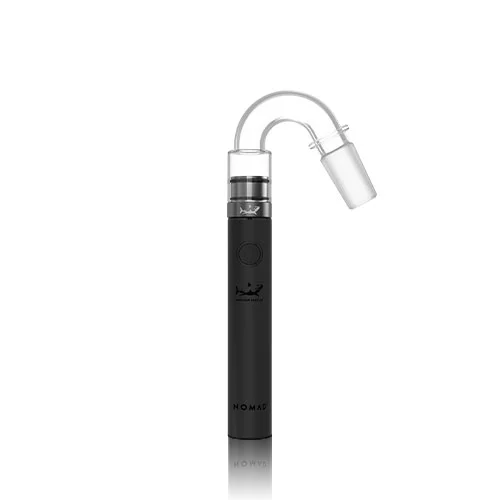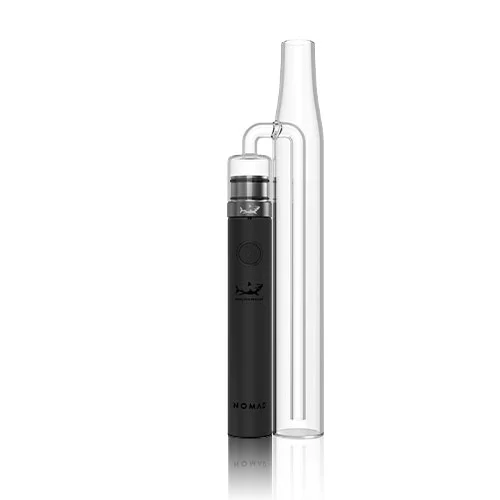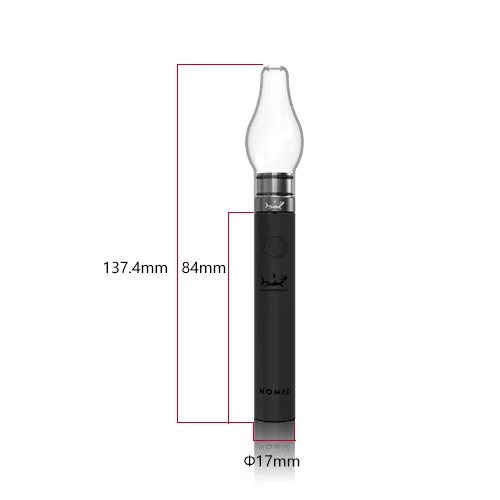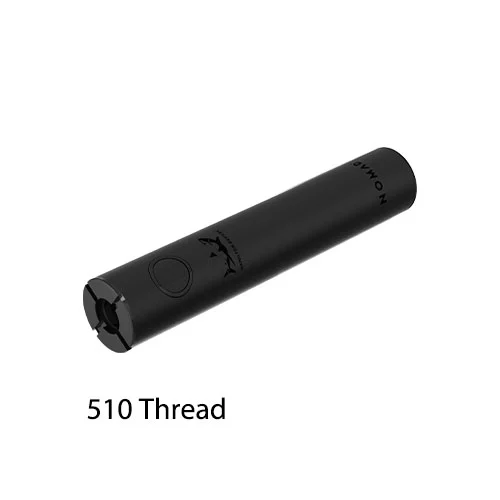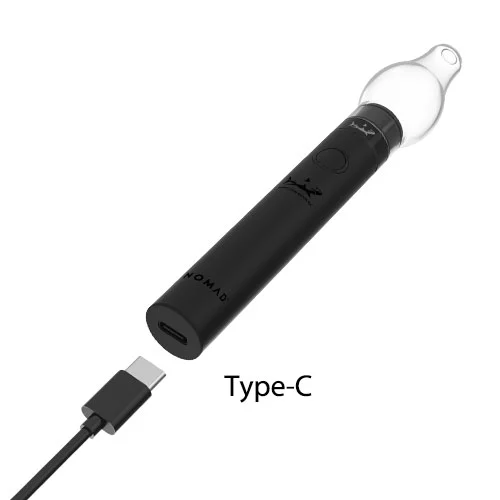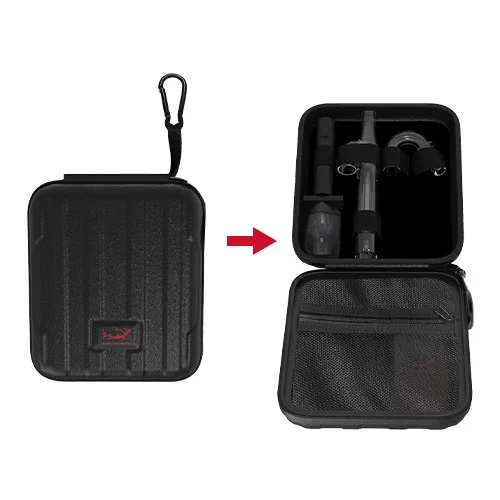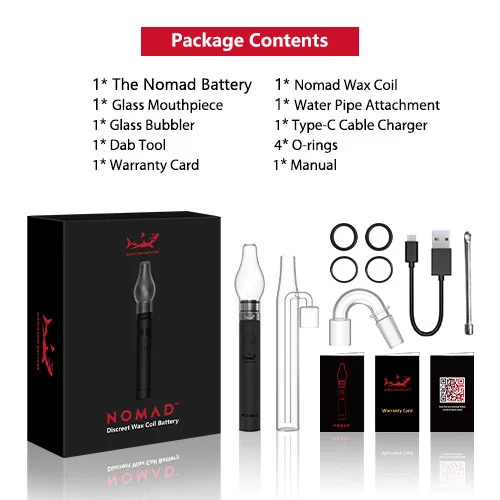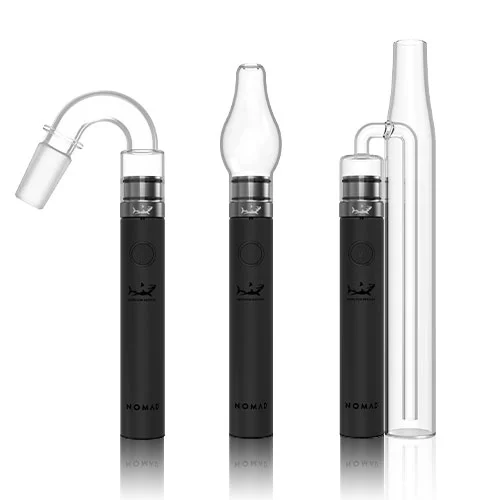 Nomad
Looking for a portable dabbing experience? The Nomad has got your back! Featuring a Glass mouthpiece, a Glass water bubbler, and a bong attachment, it's the ultimate companion for diverse vaping adventures. To top it off, the Nomad arrives with a waterproof casing, ensuring the safety of your glassware during travel, whether you're up for solo relaxation or group fun.
Description
Specifications:
Activation: Button Operated
Special Feature: Double-click for auto-activation with bong use
Circuitry: Premium Quality Board
Power Indicators:

Blue = Low (3.4V)
White = Medium (3.8V)
Red = High (4.2V)

Battery: 650mAh
Resistance: ≥1.0Ω
Connection: 510 Thread (Screw-in type)
Dimensions: 84mm Length x 17mm Diameter
Color: Matte Black
Charging Method: Type-C
Charging Duration: Approx. 1.5 hours
What's in the box:
Nomad Battery
Nomad Wax Coil
Glass Mouthpiece
Glass Bubbler
Water Pipe Attachment
Type-C Charging Cable
4 O-rings
Maintenance Advice: Devices interacting with oils might sometimes face leakage. Keeping your device clean ensures it runs smoothly and efficiently.
Cleaning Guidance: We suggest cleaning every time you replace the wax coil or as per your usage frequency. A Q-Tip combined with rubbing alcohol does the trick perfectly!
Related Products