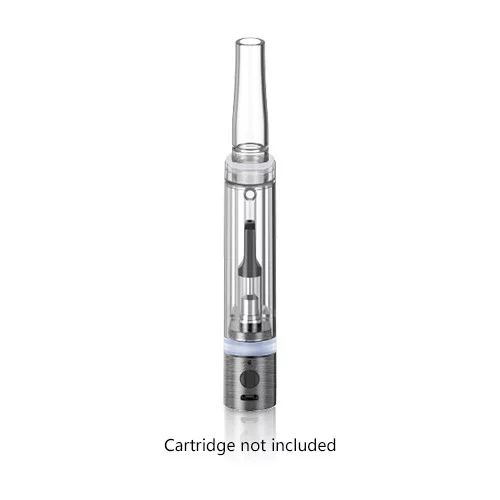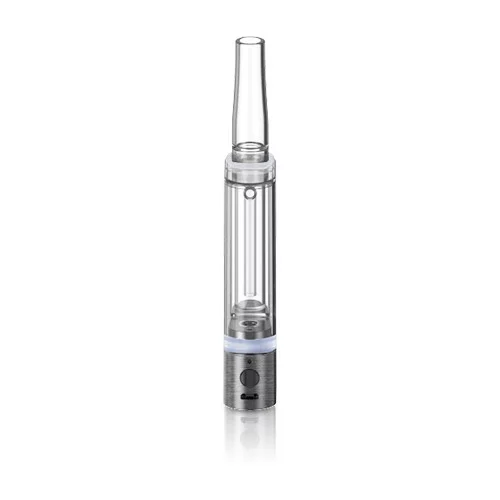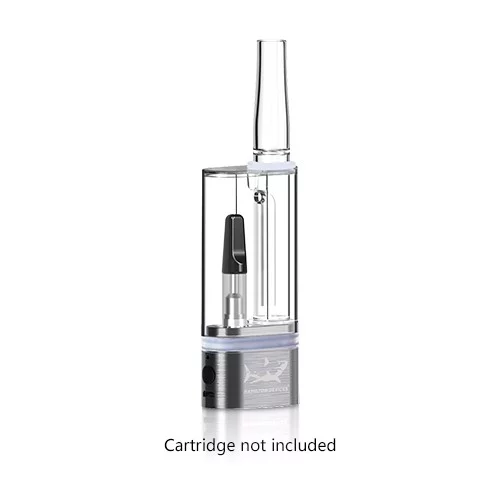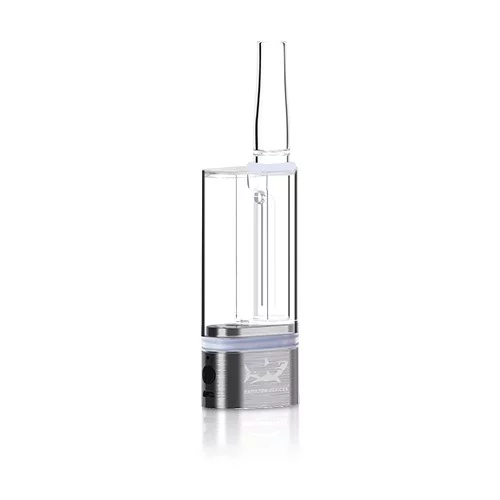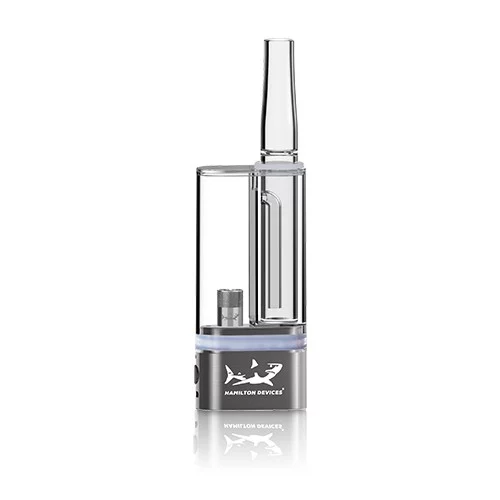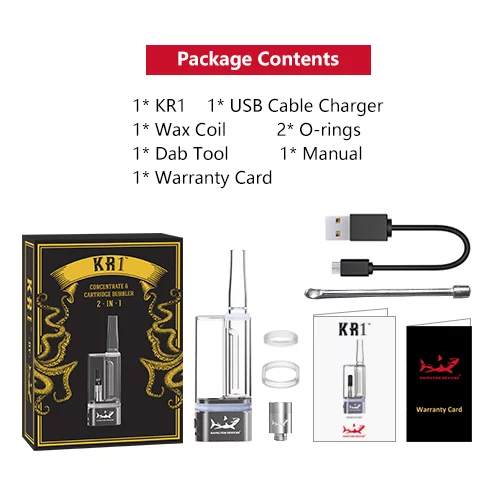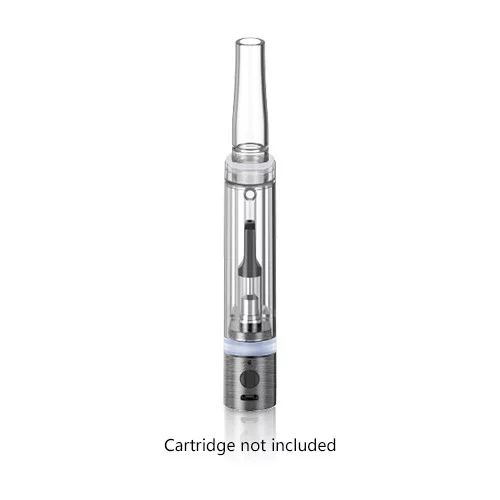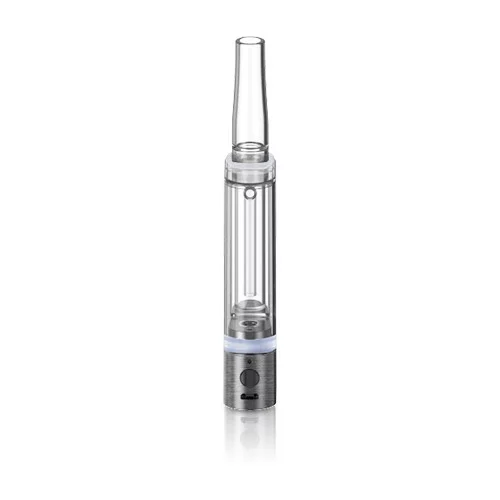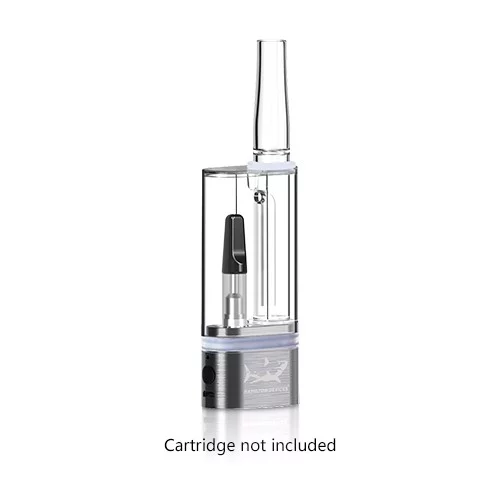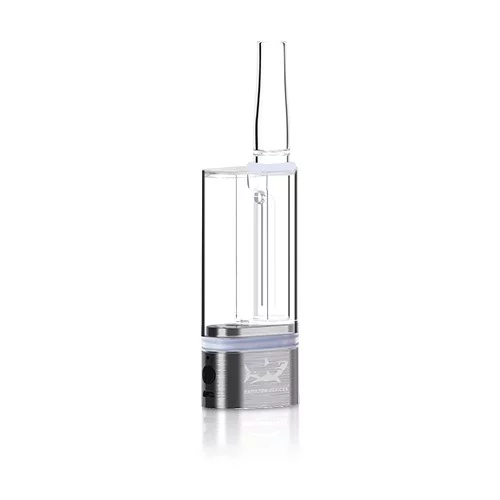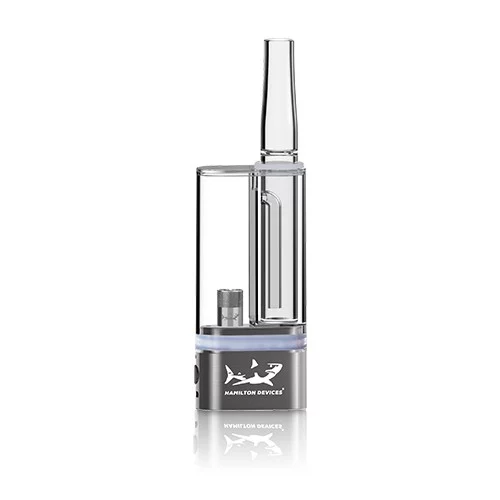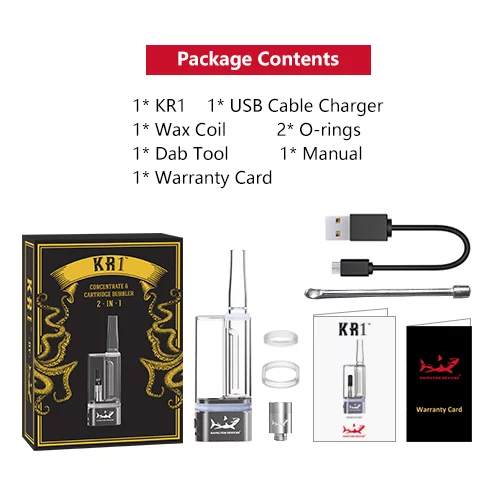 KR1
Introducing the KR1 by Hamilton Devices – the pioneering 2-in-1 vape cartridge and concentrate bubbler. Its compact stature belies its powerful capabilities. Seamlessly switch between your preferred 510 thread cartridges or wax coil, making it your ideal companion for solo use or group sessions.
Description
Though optimized for CCELL® cartridges, it's also compatible with most 510 thread cartridges. Dive into the specifics below:
Activation: Button-driven
Internal Components: Superior-quality Circuit Board
Material: PCTG Terpene Resistant Housing with a Glass Bubbler
Power Settings:

Blue (Low) = 2V
White (Medium) = 6V
Red (High) = 0V

Battery Specs: 500mAh
Dimensions:

Length: 5mm
Width: 23mm
Height: 156.6mm
Aesthetic: Brushed Gunmetal Finish
Included in the Package: Wax coil, USB Charger, 2 O-rings, Housing Unit, and Glass Bubbler

Note: Cartridge not part of the package
MAINTENANCE GUIDELINES: Oil-utilizing devices can sometimes leak. To ensure consistent optimal performance, clean it routinely.
Regular Cleaning: For every cartridge change or based on frequency of A Q-Tip dipped in rubbing alcohol works wonders.
Bubbler Cleaning: Use an alcohol swab or a Q-Tip soaked in rubbing alcohol. Detach the o-ring, seal the openings, and give it a good shake with the rubbing alcohol Follow up by shaking with dish soap and water, then dry thoroughly.
Plastic Housing Care: Clean using an alcohol swab or a Q-Tip with rubbing Avoid submerging the housing unit in the alcohol. Clean with dish soap and water post alcohol cleaning, then dry. STRICTLY AVOID using acetone or solvents; stick to rubbing alcohol.
Related Products