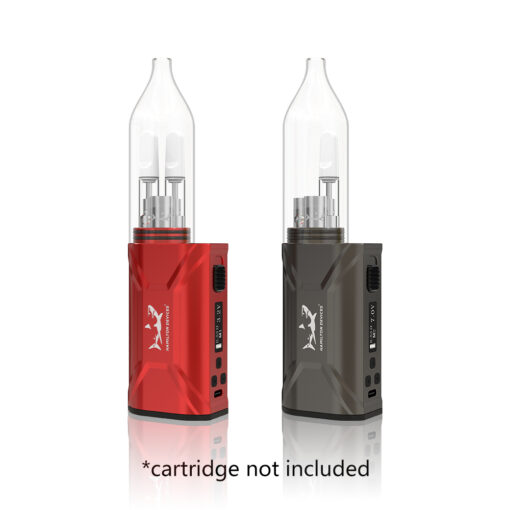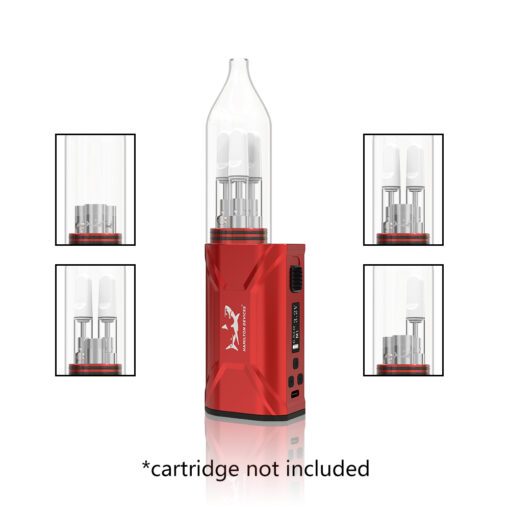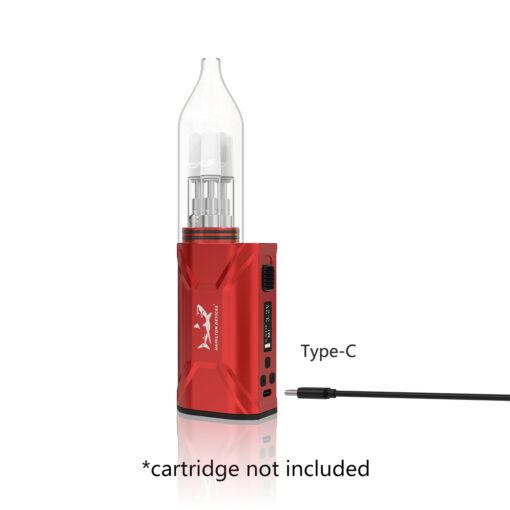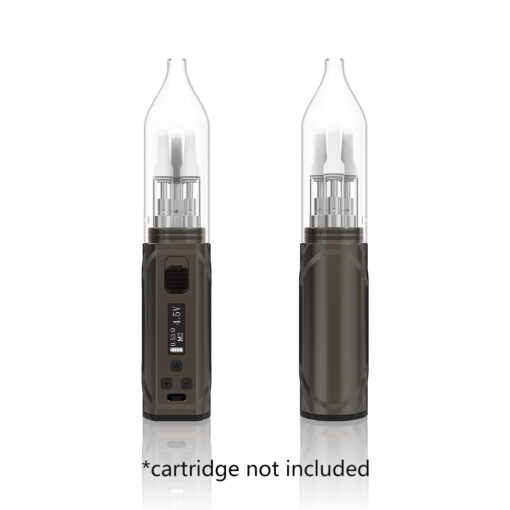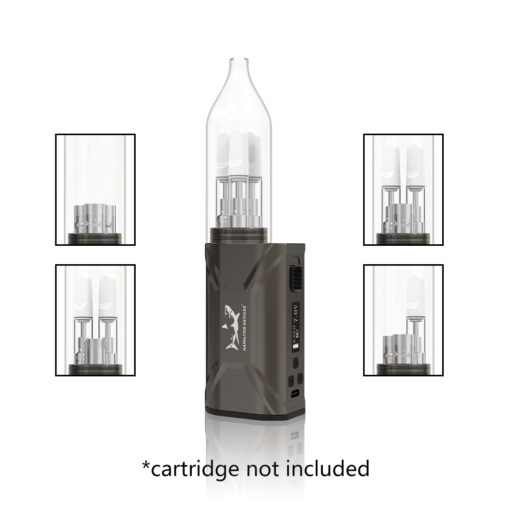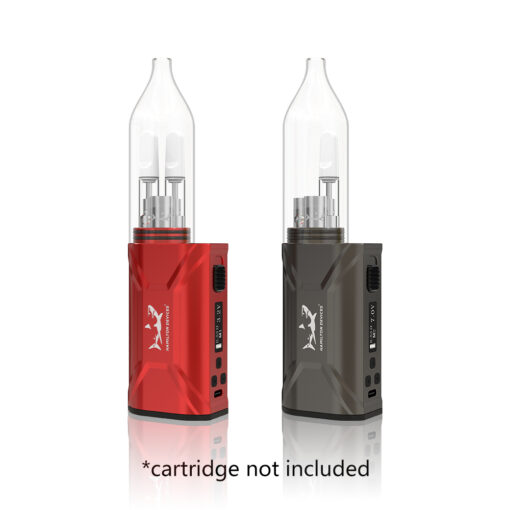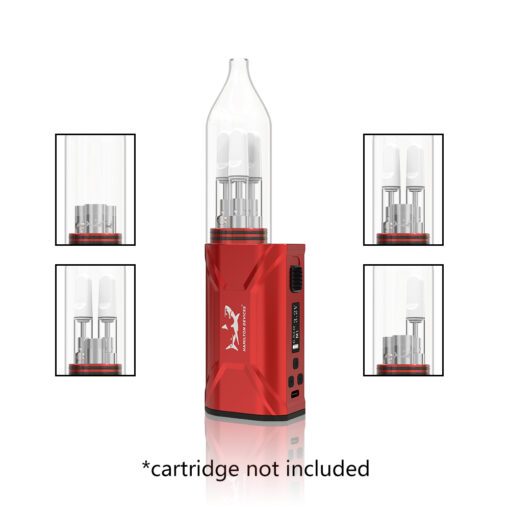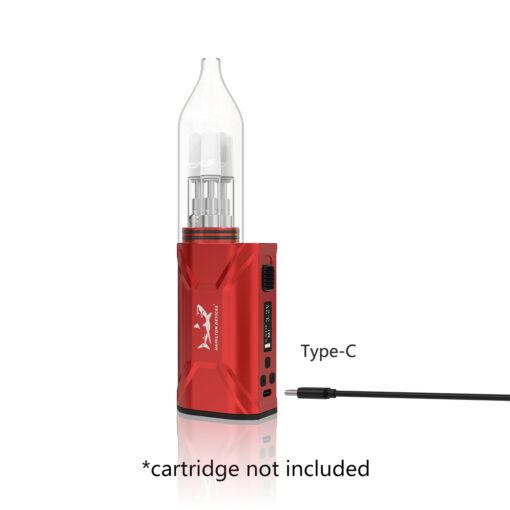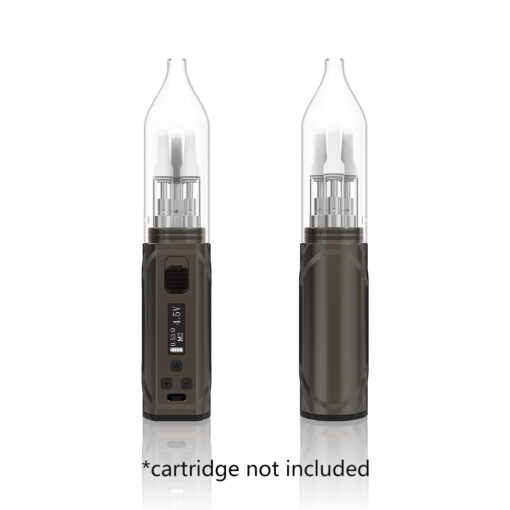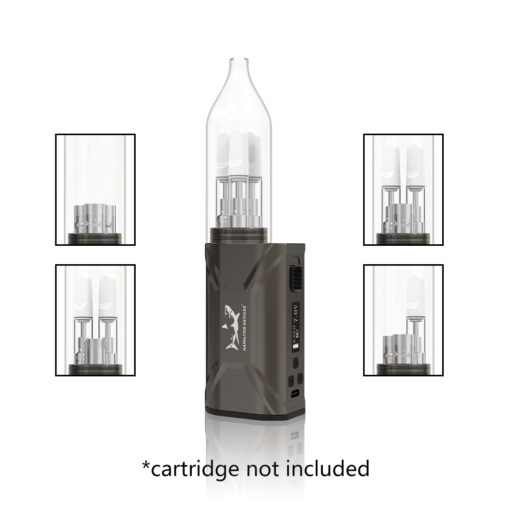 Jetstream
HD proudly presents: The Jetstream! Following the lineage of our renowned Starship, this unique gadget supports 3 Cartridges, but with an exciting twist. The Jetstream is self-propelling, dispensing vapor without requiring an inhale. Experience unparalleled power, versatility with multiple airflow settings, and adjustable voltage. Whether flying solo or in a crew, it's the ideal choice! Brace yourself for a vaping revolution!
Specifications:
Activation: Switch-Based
Circuitry: Premium Quality
Voltage Adjustability:

Operating Voltage: 0 – 4.5V
Air Pump Voltage: 5 – 7.0V

Battery Life: 1800mAh
Resistance Limit: ≥0.4Ω
Interface: Twistable 510 Thread
Dimensions: 35mm (L) X 51mm (W) X 94mm (H)
Available Shades: Gunmetal, Red
Power Up: Type-C Charging

Voltage/Current during Charge: 5V/1A
Full Charge Duration: 2 Hours

Box Includes: 1 Jetstream Battery, 2 Dummy Plugs, 2 O-rings, 1 Type-C Charger, 1 Cart Glass Mouthpiece, 1 Guarantee Card, 1 Instruction Manual *Note:
*Note: Cartridge is sold separately.
Care Tips: Devices in contact with oils might occasionally leak. To maintain its prime condition, regular cleaning is suggested.
Cleaning Guidance: Clean 1-2 times when switching cartridges or based on usage frequency. Utilize a Q-Tip dipped in isopropyl alcohol for best results.