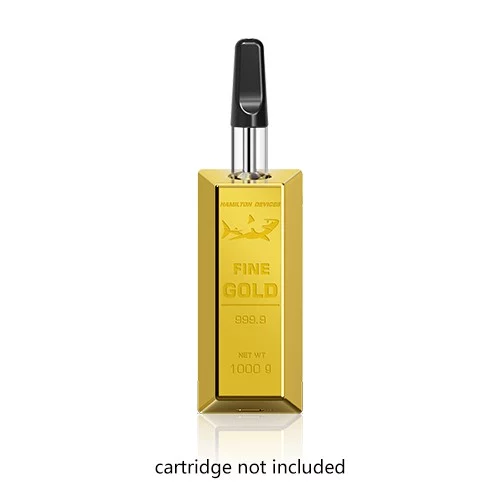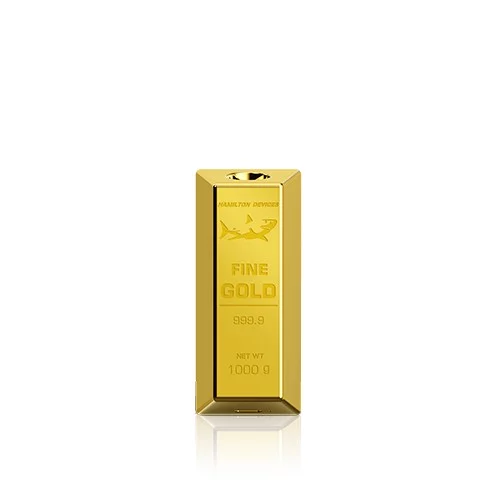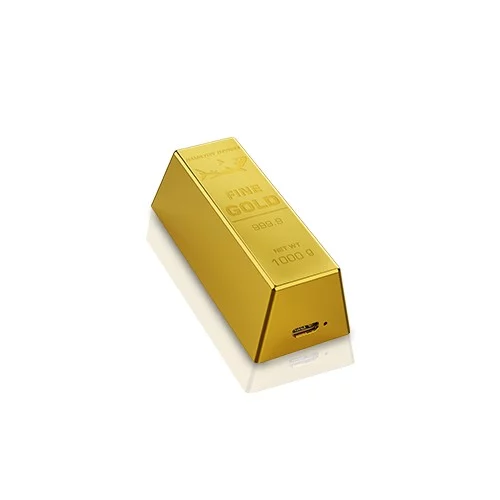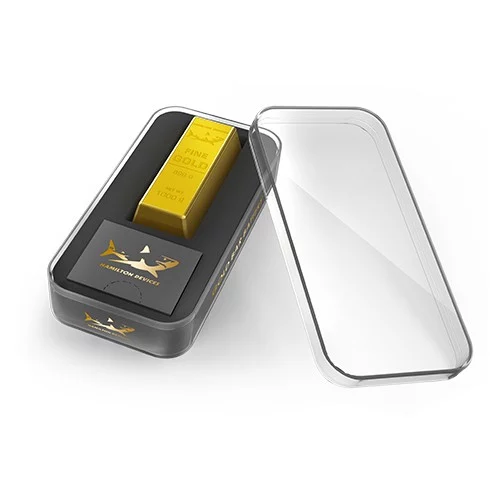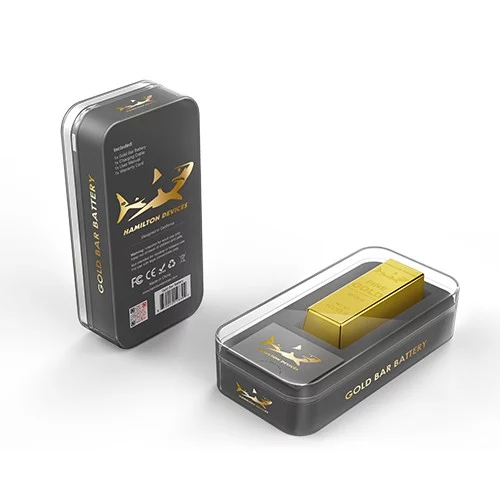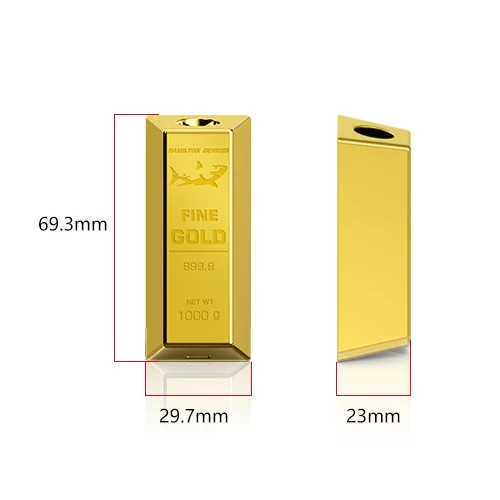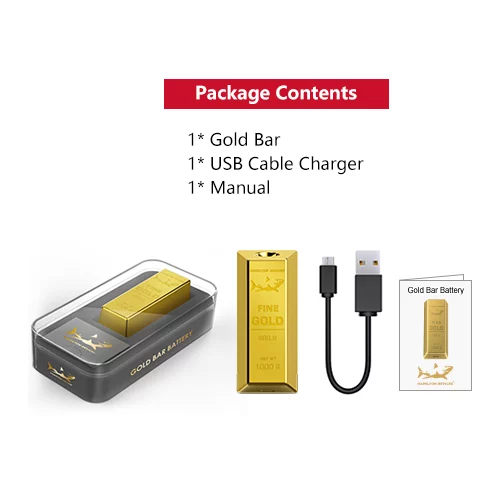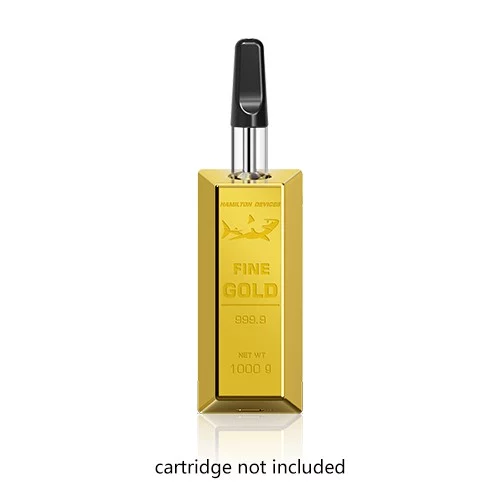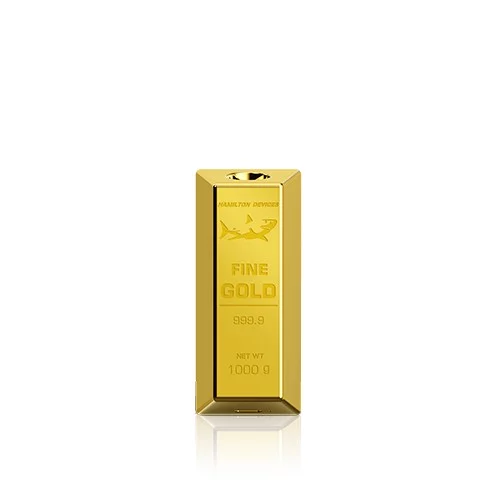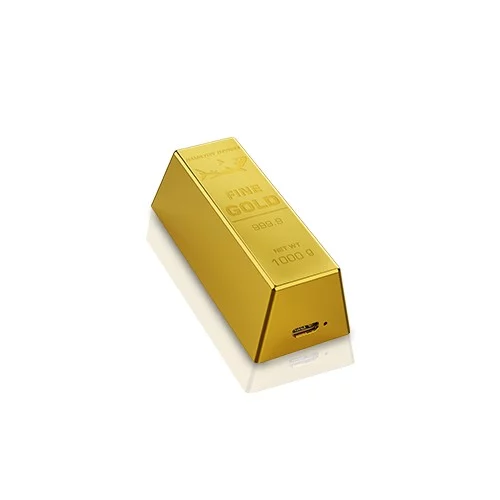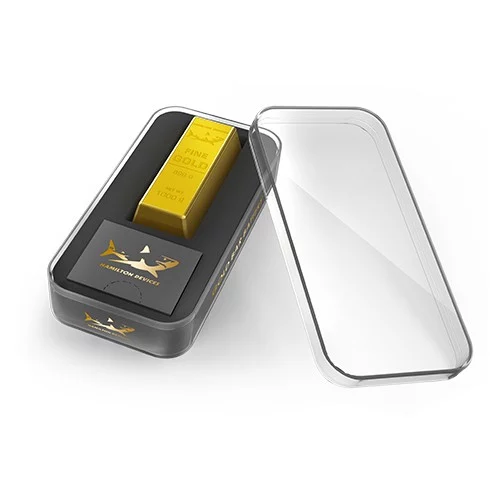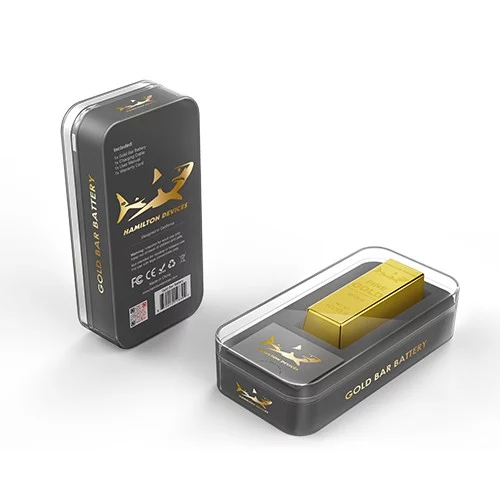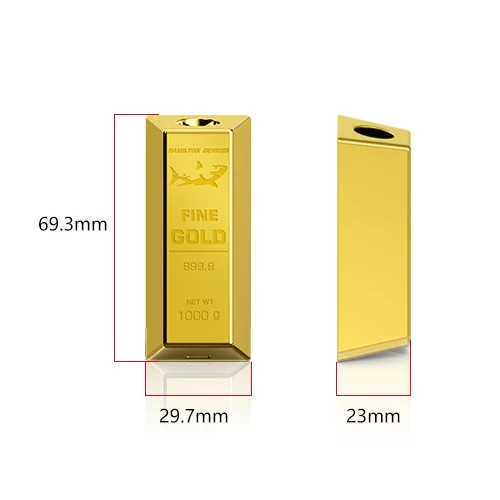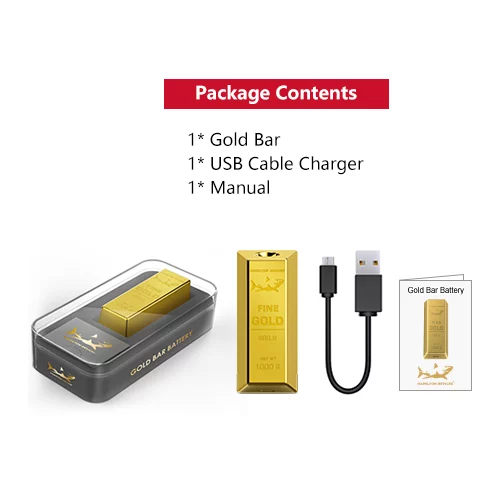 Gold Bar Battery
The Hamilton Devices Gold Bar battery not only gleams with a radiant exterior but also boasts superior performance, establishing itself as the epitome of cartridge power sources. With its lustrous finish, it's a showstopper whether you're alone or sharing the experience with friends.
*Note: Product does not contain genuine gold.
Designed primarily for CCELL® cartridges, this battery is also compatible with most 510 thread cartridges.
Features:
Activation: Inhale-based
Circuit Board: Premium Quality
Housing Material: Zinc Alloy
Interface: Integrated 510 Thread
Voltage Spectrum: 3V – 4.2V
Battery Life: 480mAh
Dimensions: 3mm (L) x 29.7mm (W) x 23mm (H)
Included: USB Charging Cable *Note: Cartridge sold
MAINTENANCE ADVICE: Devices in touch with oils can sometimes leak. To ensure your device remains in top condition, regular cleaning is advised.
CLEANING SUGGESTION: Based on your usage, it's recommended to clean the device
1-2 times per cartridge change. For optimal results, use a Q-Tip combined with isopropyl alcohol.
Description
Hamilton Devices presents the gold bar battery, a pinnacle in cartridge charging devices! Brace yourself for endless compliments as you flaunt this captivating accessory that merges aesthetics with practicality.
Elevating the benchmark in cartridge energizing, our gold bar battery radiates with its gleaming facade and sophisticated features. Its lustrous surface ensures it stands out, whether you're enjoying it solo or showcasing it among friends.
Compact and convenient, the battery's design promotes easy portability. Its state-of-the-art airflow technology promises powerful hits on-the-move. While it's compatible with both 0.5 and 1.0 ml cartridges, we particularly advocate for its use with CCELL® cartridges. Nonetheless, its versatile screw-in connector with an integrated 510 thread ensures compatibility with a vast array of cartridges.
Beyond impressive performance, the gold bar battery is a testament to safety. It boasts a top-tier circuit board fortified with multiple safeguards. Encased in a durable zinc alloy shell, it's resilient yet stylish. Its user-friendly design, empowered by an inhale-activated, button-free technology, guarantees a seamless experience.
With a rechargeable micro-USB port, and accompanied by a USB charger, this battery stands as an impeccable gifting choice for vaping enthusiasts. Treat yourself or surprise a vaping aficionado in your life!
Related Products